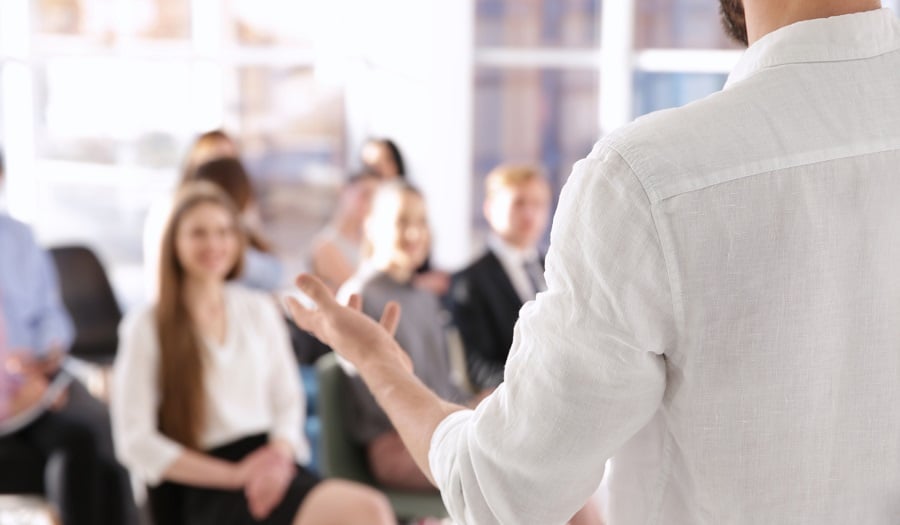 With operations spanning over 50 years, Title Research has grown the reputation to be one of the go-to firms for solicitors when they're faced with complicated estate administration matters. Whether by receiving instruction to assist on an intestacy or to repatriate foreign assets. Our specialist services have helped finalise thousands of estate administration cases, but we already knew that. The question is, did you? This blog post explores the 15 Title Research "did you knows" that you may not have known.
Did you know…

1. We can trace missing beneficiaries from across the globe
We have located beneficiaries in countries you'd expect such as the United States, Canada and Australia, as well as more unusual countries like Swaziland, Thailand and the Philippines. But our searches for missing people aren't just limited to estate administration; we can also locate missing account holders, clients and property owners.

2. We've prevented hundreds of serious misdistributions by reconstructing the family tree
Family relationships aren't always as they seem. Divisions can occur, people remarry, and the rise of blended families can severely impact what is "expected" versus the family tree reality. By using our family tree reconstruction service, we've prevented hundreds of misdistribution cases. For example, in this case study, you can read about how we identified 34 additional heirs.

3. When we verify a UK family tree with our FamilyCheckerTM service, we will always arrange an insurance policy
We arrange our insurance policy with Trust & Probate Insurance – part of Legal & Contingency Limited, a specialist insurance intermediary. We will also issue certificates proving entitlement, a distribution schedule detailing fractional entitlement and a diagrammatic family tree.

4. We offer our Administrator Search service with 100% no risk, guaranteed
Our service has been designed for solicitors where no Will has been left and there are no known next of kin. We will locate a living relative to act as a Personal Representative and, in the unlikely event that we can't locate a Personal Representative willing to instruct you, there is absolutely no fee to pay.

5. Where the Court of Protection has ruled a person lacks the capacity to make their own Will, we can assist with our Statutory Will service
We will reconstruct the family tree and locate those materially affected by the Statutory Will. We will then formally contact each relevant family member and confirm their identity, regardless of where they are in the world.
6. Within one week, we can order and obtain most documents and certificates with our Document Search service
Best practice says 'prove it' and we can by obtaining certificates from England, Wales and Scotland including births, adoptions, marriages, civil partnerships, Decree Absolutes, deaths and Wills and Grants or Confirmations.
7. The Solicitors Regulation Authority (SRA) expects legal professionals to take all necessary steps to return unclaimed client funds
And if a client cannot be found, solicitors need to provide evidence to show they've tried to trace the client. Our Dormant Balances service includes locating a current UK address, identifying any forwarding addresses and establishing if a client has passed away. If we can't find the forwarding address, we will provide you with a detailed report - all for a fixed price.

8. We take a multi-disciplined approach to locating Wills
With over five decades of experience, we can quickly establish whether the deceased left a Will and where the Will is located. As standard, we will search the National Will Register, but also place a notification on the register and contact solicitors in the area where the deceased lived.

9. We can help you protect your clients by providing missing beneficiary insurance
Where missing beneficiaries cannot be located, we can provide you and your clients with the necessary assurance with our missing beneficiary insurance service. This service will provide peace of mind for the Personal Representatives knowing that, should a beneficiary come forward in future, they are financially and legally protected.
10. If you get even the smallest detail wrong when dealing with foreign shares and funds, your application can be rejected, wasting valuable time and money
To administer foreign shares and funds, you may need to reseal an existing UK Grant of Probate, obtain an overseas Grant of Probate, transfer or sell assets, close overseas bank accounts or even attend court aboard. These potential requirements are complicated, timely and require specialist knowledge – which we provide.

11. When the estate contains North American assets, a Federal Transfer Certificate may be required from the Internal Revenue Service (IRS)
To obtain the Federal Transfer Certificate, an application must be submitted to the IRS along with the full UK Inheritance Tax return paperwork. We can navigate this lengthy and complex process, leaving you more time to focus on the remaining assets within the estate.

12. Our global bankruptcy searches are only £75 plus VAT and disbursements
For this low price, we will confirm the bankruptcy status of the beneficiary. This service protects Personal Representatives from later disputes and will ensure that any debt settlements take a higher priority when the estate funds are distributed.

13. Google Finance is good, but Title Research is better
Often, solicitors may try to undertake probate valuations using Google Finance. In a recent case study of ours, a solicitor needed our help with a US shareholding enquiry. Our investigations revealed that the holding was worth more than $60,000USD and unfortunately, our client had incorrectly undervalued the stock. This change added more delay to the estate administration, and the client had to submit a corrective to HMRC here in the UK, as the estate ultimately became taxable.

14. Where certificated UK shareholdings need to be liquidated, we can do this within 9 working days
We will sell the shares and provide a contract note within 48 hours of instruction. The proceeds will be remitted into your client accounts within the next 7-10 working days, helping to accelerate the estate administration process for everyone.

15. We have partnered with TorFX to deliver an international currency transfer service
Whether you're repatriating assets, transferring an inheritance or making overseas investments, we're here to help you save time and money with excellent exchange rates and fee-free currency transfers.

So now you know just how Title Research can assist in 16 different situations. If you'd like to find out more about how Title Research can help your individual estate administration matter, call our Client Services Team on 0345 87 27 600 or click here to get in touch.
Topics: Genealogical research, Title Research, Overseas Assets