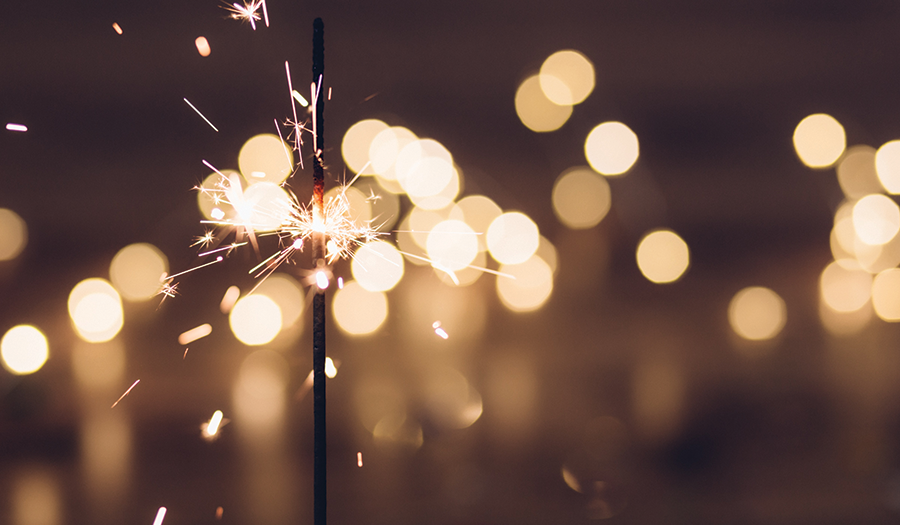 Many interesting news stories have hit the headlines this year including the Keurig Dr Pepper merger, Aretha Franklin dying intestate, and law firms being pushed to publish prices online. This informative blog post explores some of the most popular topics of conversation from the year.


A case highlighted how adoption can impact genealogical research
Back in March, an article from the Yorkshire Post revealed that lawyers were searching for a mystery heir after his birth mother left him her fortune in her Will. The lawyers were forced to launch a public appeal to find the mystery heir as his adopted name was unknown. This is a common problem that occurs when searching for someone who was adopted.
Typically, the child's birth name will be known (in this case, Roy Phillips) but the new, adopted name remains unknown. In England and Wales, the original birth certificate is annotated to indicate that the child has been adopted but then a new adoption certificate is issued with the child's new name. This way in which adoption records are arranged can make it difficult to locate a missing beneficiary who was adopted out of the family.
Read more about this interesting case and how adoption impacts genealogical research.


Dr Pepper Snapple merged with Keurig Green Mountain
In July 2018, it was announced that the Dr Pepper Snapple Group had successfully merged with Keurig Green Mountain to become Keurig Dr Pepper Inc. With an annual revenue of over $11 billion, the merger made Keurig Dr Pepper Inc. one of the leading coffee and beverage companies in North America. The company is now trading under the symbol 'KDP' on the New York Stock Exchange.
So how does the merger affect Dr Pepper Snapple shareholders? The terms of the merger stated that Dr Pepper Snapple shareholders were entitled to a special dividend of $103.75 per share, as well as receiving shares in the newly formed Keurig Dr Pepper.
Click here to find out more about the merger.


Aretha Franklin died reportedly without a Will
On August 16th, Aretha Franklin passed away after a battle with pancreatic cancer. The Queen of Soul died reportedly without a Will, leaving her £62 million estate to the rules of intestacy. Under Michigan state law, the assets of an unmarried person who died without a Will would be divided equally between their surviving children. In Aretha Franklin's case, this means that her estate would be distributed equally among her four sons.
Regardless of wealth, age or health, it is crucial that people understand the importance of planning ahead. Aretha Franklin's decision to not create a Will highlights an important lesson for others, as dying intestate can add more stress to loved ones at a difficult time. The rules of intestacy will divide your estate in a pre-determined way and, regardless of your relations, it could result in a lengthy legal battle involving extended family members. Keeping a Will is the only way to ensure you retain control of your decisions and your estate is distributed in a way that reflects your wishes and protects your family.
Transparent pricing in the legal sector may soon become a reality
Pricing transparency in the legal industry has been under scrutiny for many years now, and in 2018 major developments were made to finally make prices more accessible and easier to understand. The Solicitors Regulation Authority (SRA) proposed new rules which would require the law firms they regulate to publish prices online. The Legal Services Board (LSB) approved the rules in August this year and the SRA announced that the rules would be implemented by the end of 2018.
Read the full blog post to discover more about how the legal industry may soon become more transparent about pricing.
We predict that transparent pricing will continue to be a popular topic of conversation moving into 2019 as more firms begin to publish their prices online. Keep your eyes peeled for further updates on this topic.


Title Research launches two new services
2018 has also been a big year for Title Research with the launch of two brand new services; FamilyChecker™, and our UK Share Sales Fast Track Service.
1. FamilyChecker™
FamilyChecker™ is our new family tree verification service. This service mitigates the risk of misdistribution and protects against any future claims on the estate by providing you with an insurance policy in partnership with Zurich. Our experienced genealogy team can check your believed complete family tree for accuracy by:
Documenting any events of birth, marriage, death or adoption
Carrying out confirmatory searches
Interviewing potential heirs to ensure the information is correct.
2. UK Share Sales Fast Track Service
Our UK Share Sales Fast Track Service allows you to sell a certificated UK shareholding in just nine working days. Once we're instructed, we'll sell the shares and provide a contract note within 48 hours. We will then remit the proceeds to your client's account within seven working days. This service is available for a fixed fee of £160 plus VAT. Please note dealing rates and charges also apply.
Click here to find out more about 2018's new services.
The Tile Research blog endeavours to keep you up-to-date with the biggest news stories in the legal industry.
Click here to subscribe to receive our latest articles straight to your inbox.
Topics: news, Genealogical research, Intestacy, Service