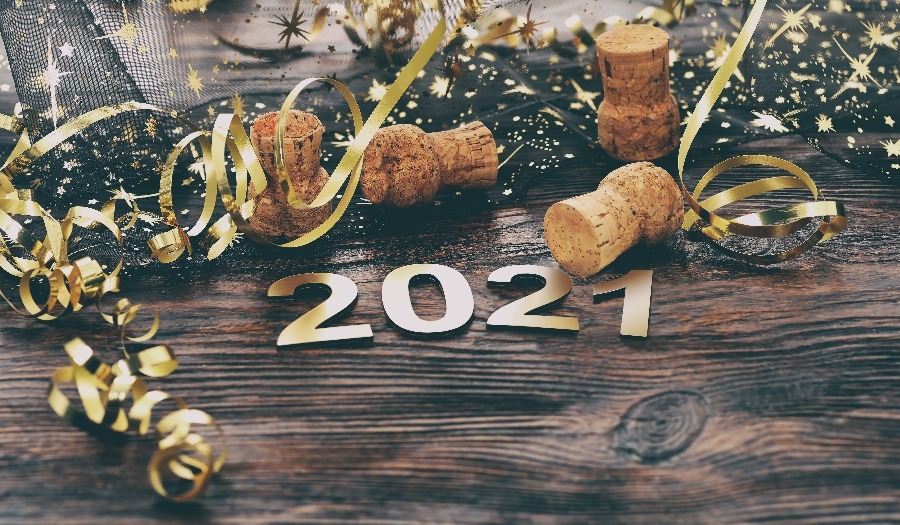 In 2020, the COVID-19 pandemic could have easily been voted as the biggest theme of the year. In 2021, things haven't changed much. This year, however, it was more focused on embracing changes and adapting to a new way of doing things as a result of the pandemic.
Let's take a closer look at some of the most popular topics within the legal industry that we've followed throughout 2021.
Legal sector embracing technology and innovation

In September 2021, we reviewed the 'Technology and Innovation in Legal Services' report produced by the Solicitors Regulation Authority (SRA) that summarised the key findings from research on technology and innovation in the legal sector. Some of the results we found most interesting were:
The high adoption rate of law firms who used technology to deliver their services. 87% of firms used video conferencing for client meetings and two-thirds (66%) used cloud technology to store data.

Within the Wills and Probate sector specifically, 58.4% of firms surveyed were utilising technology, an additional 31.2% were planning to adopt this in the future, and 10.4% have not adopted and do not plan to adopt technology.

Unsurprisingly, the COVID-19 pandemic has forced the industry to embrace technology at a quicker rate than ever before, even if only as a temporary measure. This resulted in 55% of law firms improving or increasing their use of technology, 48% making changes to service delivery and 35% introducing new technology to the firm.
For more results and insight on this report, check out our blog.
Is this the end of video Will witnessing?
In July 2020, the Ministry of Justice (MoJ) announced a temporary amendment to the Wills Act 1837. Due to the challenges Testators faced during the national lockdown, the amendment extended the word 'presence' to include digital presence, allowing Wills to be witnessed using video-conferencing technology. This was to be in effect until 31 January 2022, which is now just around the corner.
The MoJ is currently contemplating an extension of the legislation beyond the current January 2022 deadline. To help inform this decision, the Law Society published a survey in November 2021 that sought the opinion of legal professionals on the amended process. The survey results are yet to be announced, but if there are any changes to the end date, we will provide an update.
Modern life and inheritance strife
Once again, inheritance disputes have continued to be a popular topic of conversation in 2021. We suspect that contentious probate cases will continue to rise in the years to come as more cohabiting couples, blended families and DIY Wills contribute to the growth.
Inheritance lending specialist, Tower Street Finance, commissioned a survey of 2,000 adults in the UK to discover the public's perception of inheritance and probate law. The research revealed that the majority of participants were not aware that their estate planning decisions during their lifetime could be contested after they have passed away. More specifically, the survey uncovered that:
45% of UK adults have reportedly not written a Will and cohabiting couples are less likely to have written a Will than married couples.

61% of people surveyed want their children to benefit from an inheritance, while 43% planned to leave everything to their partner or spouse.

32% of parents from blended families plan to give most of their inheritance to biological children, with a further 17% not including stepchildren in their Will.
Listen to our interesting podcast with Dicky Davies, Business Development Director at Tower Street Finance, where we discuss how cohabiting couples, blended families and DIY Wills could be contributing to the rise of inheritance disputes in more detail:
Lasting Power of Attorney modernisation
In July 2021, the Ministry of Justice (MoJ) and Office of the Public Guardian (OPG) announced plans to reform and modernise the process of obtaining Lasting Power of Attorney (LPA). They plan to shift to a predominantly digital service, make the process simpler and easy to use, and improve safeguards to protect against fraud and abuse. A 12-week consultation period took place from July to October 2021, to seek feedback from legal professionals and members of the public on their outlined plans.
The new plans have faced scrutiny from some professionals within the legal industry, including the Law Society, who raised their concerns about whether there would be "sufficient safeguards in place for the most vulnerable". Law Society president, I. Stephanie Boyce said "Our overarching concern is the consultation fails to address how the proposals will work for those who cannot access a digital service; nor does it address the need to ensure that the role of the certificate provider works within a digital process as was intended when the Mental Capacity Act 2005 was passed." The Law Society also raised concerns that the proposals do not outline how paper channels for LPAs will work, many people in the UK do not have access to the internet, and there are significant ambiguities that need to be cleared up.
The next steps or outcome from the consultation do not appear to have been released before 2 December 2021, so it will be interesting to see how the LPA process changes and modernises in 2022.
Improvements to MyHMCTS for probate practitioners
Following on from the rollout of the online probate service, MyHMCTS, in late 2020, probate practitioners shared feedback and called for HM Courts and Tribunals Service (HMCTS) to make improvements to the online service. In August 2021, HMCTS addressed the issues and outlined the changes that would be made.
From 19 August 2021, they made many improvements including allowing users to amend all parts of a probate application before submitting it, updating the legal statement with clearer wording, automatically adding the names of the applying practitioner and Executor to the legal statement, and allowing Trust corporations to apply for a Grant of Probate via MyHMCTS.
Although many practitioners would argue the system is still not perfect, HMCTS does plan to make the following further enhancements in Q1 of 2022 and beyond:
Changes to be made by the end of Q1 2022:
The ability to share a case on MyHMCTS with other users within your organisation.

Enhancing the cover sheet with more dynamic triggers, including renunciation (PA15-17) and medical certificate (PA14) forms.
Later changes from Q2 and beyond:
Updated and improved PA1A and PA1P forms.

Introducing questions to reduce stopped applications by allowing users to explain the condition of the Will.

More improvements and expansions to the digital user journey.
To find out more, view HMCTS' "HMCTS Probate service: Digital journey so far and next steps" presentation, which featured in the 5th Annual Public User Event in November 2021.


As 2021 draws to a close, we look forward to seeing how some of the biggest news stories of this year progress in 2022.
We sincerely appreciate being able to work with you and your clients and hope you enjoy a wonderful and safe Christmas season.
Topics: news, Title Research, covid-19, Technology