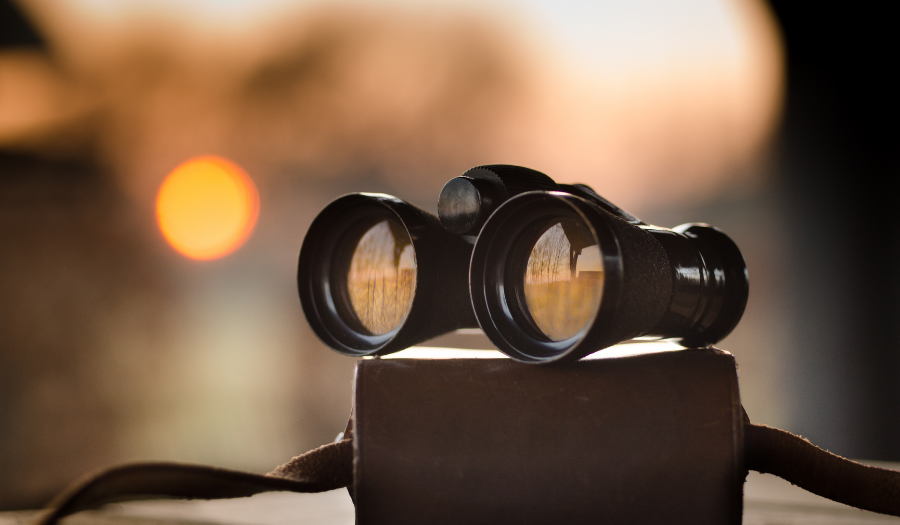 At the beginning of 2020, we predicted that the biggest headlines of the year could be related to probate fees and Brexit. What no one saw coming was the COVID-19 pandemic that shook up our professional and personal lives in extraordinary ways.
While the pandemic was a certain "hot topic" of the year, let's examine its impact on the legal industry as well as a few other topics we've focused on throughout 2020.
The COVID-19 pandemic
Across the globe, we all felt the impact of the pandemic and had to quickly adapt to a new way of life. In the legal industry, this expressed itself in a few ways:
Working from home:
In March 2020, the country went into a national lockdown which meant travel to and from work or working with others outside your household was significantly restricted. Within our "traditional" industry, face-to-face meetings came to a halt and dealing with paperwork and external partners became challenging, as everyone was experiencing a simultaneous adjustment period. While this caused delays at the onset, most processes and firms have quickly adjusted to remote working and virtual communications.
Remote witnessing of Wills:
The Wills Act 1837 was temporarily amended to broaden the meaning of the word 'presence' to include digital presence, allowing Wills to be witnessed remotely. This came into force on 28 September 2020, however, it was retroactive from 31 January 2020 and will remain in force until 31 January 2022. While the use of technology provided flexibility to testators who wanted to put their affairs in order during the pandemic, it potentially opens the door to an increase in disputed Wills. Some areas where a cause for concern has been raised include:
Misinterpretation of processes

Wills being lost or fraudulently intercepted while in transit between witnesses

Faulty or poor-quality video connections

The increased risk of undue influence upon the testator

Abuse of this legislative amendment
We continue to encourage legal practitioners to exercise due diligence when facilitating a remote witnessing session to ensure the validity of the Will is maintained.
Online submission of probate applications:
As of 2 November 2020, new rules came into force due to an amendment to the Non-Contentious Probate Rules. The rules mandate the use of the online service, MyHMCTS for Grant of Probate applications by legal professionals. When there is a Will and the application is straightforward, the online application must be used. However, with more complex applications, for example, where there is a foreign Will or a second application of the same estate, paper applications will be accepted to allow for manual reviews prior to processing. The COVID-19 pandemic highlighted the need for this digital service to help manage the 180,000 Grant of Probate applications submitted each year.
Civil partnerships
At the beginning of 2020, it became legal for heterosexual couples in England and Wales to formalise their relationship by entering into a civil partnership. This was a landmark amendment to the Civil Partnerships Act 2004 to progress equality in the UK. With regard to estate administration, it allowed civil partners to be treated the same as married couples in almost every aspect, including Will revocation upon entering into a civil partnership, the rules of intestacy, Inheritance Tax exemptions and the transfer of unused Nil Rate Band allowance to the other civil partner.
Cross-border estates
With contributions from Roser Coll, Spanish Solicitor and Partner at Probate in Spain by Temis & Co International Lawyers, we presented information on cross-border estates, specifically how estate administration works for UK estates that contain Spanish assets.
Some of the topics covered include:
Whether a Spanish Will is required

How to sell Spanish property in an estate

Payment of taxes in the UK and Spain

Costs related to an inheritance
Updates from Title Research in 2020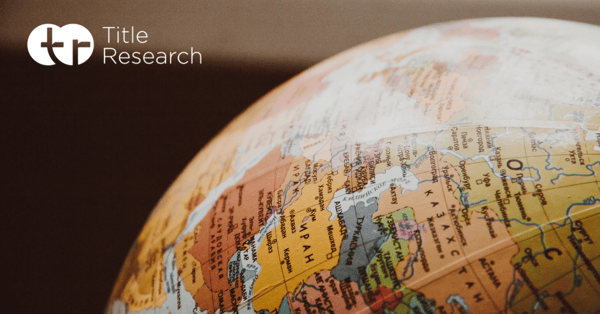 Launch of Topical Talks
In February 2020, Title Research launched Topical Talks – our brand-new series of podcasts for legal professionals. It focuses on estate administration, probate and other areas of interest in the Wills and probate sector. In each episode, we speak to a highly regarded individual from the industry about their specialism and current popular topics of conversation.
We've released nine episodes this year:
Episode 1: Roser Coll discusses Spanish probate law

Episode 2: Michael Culver's thoughts on the legal sector

Episode 3: Martin Holdsworth discusses contentious probate

Episode 4: Jeff de-Rhune talks insurance in estate administration

Episode 5 - Heledd Wyn discusses long-term care

Episode 6 - Holly Mieville-Hawkins on IHT Planning and the Court of Protection

Episode 7 - Ian Bond shares his thoughts on industry hot topics

Episode 8 - Tim Farmer discusses mental capacity

Episode 9 - Estatesearch discusses the role of legal tech in probate and estate administration
We look forward to bringing you more interesting topics from leaders in the industry in the new year.
Virtual seminars
One way COVID-19 impacted us at Title Research was our inability to attend seminars and events across the country, where we could present and discuss relevant topics and industry insights with all of you. In September 2020, we overcame this obstacle by launching our virtual seminar series. These live, interactive sessions allowed us to continue to share topical information with you virtually. With social distancing and travel restrictions expected to spill into 2021, we are excited to continue our virtual seminars with fascinating topics and guests.
Avoiding currency risk
With the constant Brexit news and the unpredictable American administration, currency volatility was quite prevalent at the onset of 2020. Unfortunately, these are two noteworthy events that will continue to surface as we enter 2021.
We know volatility can be a disruptive element to business operations and the economy, so we want to remind you of how we can support in this area. Our partnership with award-winning currency broker, TorFX, grants us access to currency transfer solutions that can help mitigate some of the risks faced when making a corporate currency transfer. To obtain a free quote, click here.
2020 was a year that brought us unique challenges as well as great progression. All in all, it will be a year to remember. We sincerely appreciate being able to work with you and your clients and hope you enjoy a wonderful and safe Christmas season.
Topics: news, Estate administration, Wills, covid-19