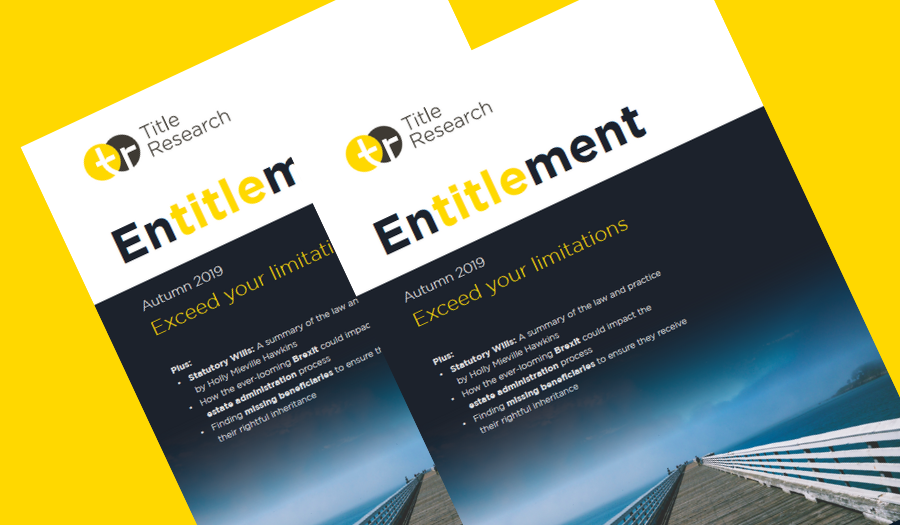 The autumn 2019 edition of Title Research's news digest, Entitlement, has arrived and it features articles about:
Exceeding your limitations. Tara McInnes, Senior Associate in Shoosmiths' Disputed Wills and Trusts Team explores two recent cases where the time limits to bring claims against an estate have been extended.

Statutory Wills: A summary of the law and practice. By Holly Mieville-Hawkins, a Senior Associate Solicitor at Enable Law.

How the ever-looming Brexit could impact the estate administration process.

How to find missing or unknown beneficiaries to ensure they receive their rightful inheritance.

Specialist support for estate administration.
Click here to download your free copy of Entitlement.
Topics: Entitlement, Estate administration, Statutory Wills