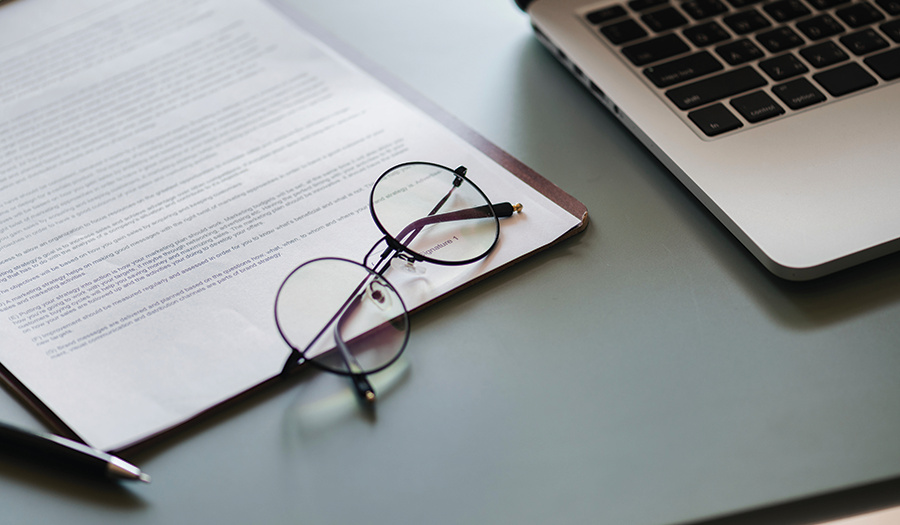 By Ewan Paton, a Barrister at Guildhall Chambers, Bristol, who practises extensively in contentious probate and estate matters.
Death can generate much rancour and suspicion amongst the living. The Deceased may have had multiple claims on her affections and bounty. Disputes between such claimants may be sparked by something as minor as a snub at the funeral, or unnecessary secrecy over testamentary papers. More cynically, there may be some who had regarded the Deceased's demise as their long-awaited payday, only to be disappointed by a small gift of jewellery.
Whatever the reasons, many Wills and estates lawyers will be all too familiar with the aggrieved client who is adamant that "something is not right" about the last Will, that there has been some "funny business", and that it must be "challenged" at the earliest opportunity.
The best advice in such situations will often be not to bother. Successful challenges to duly executed and rational Wills, on vitiating grounds such as undue influence and fraudulent calumny, are far rarer than the mere existence of suspicions of the kind described above.
Undue influence in this sphere is of the "actual" variety only. It was summed up in 1885 by Sir James Hannen (P) in Wingrove v. Wingrove (1885) 11 PD 81 as requiring "..in a word – coercion". His contrast of this with the exercise of mere "natural" influence, such as might be applied to "a young man caught in the toils of a harlot", has not aged so well. Lewison J.'s modern restatement of the required standard in Edwards v Edwards [2007] WTLR 1387 emphasised the element of "coercion [as] pressure that overpowers the volition without convincing the testator's judgment" which was "to be distinguished from mere persuasion, appeals to ties of affection or pity for future destitution, all of which are legitimate". Edwards was itself one of the rare cases in which such actual undue influence was inferred on the facts, against a "frequently drunk, abusive and aggressive" live-in son who actively procured his mother's change of Will, for which change he had given a "palpably inadequate and false" explanation to the solicitor who was instructed. The totality of circumstances were "inconsistent with any other hypothesis".
A similar result, on not dissimilar facts, was arrived at by Mann J. in Schrader v Schrader [2013] EWHC 466 Ch., involving another live-in son, who was not abusive but whose 'physical presence and personality were likely to produce a degree of subservience' in his frail, anxious mother when she made a new Will leaving him the house. Again, this case displayed the tell-tale signs of the beneficiary being the active promoter and procurer of the Will, even making some handwritten suggested amendments to her instructions.
These cases are the exception rather than the rule. A more common example from last year is Nutt v Nutt [2018] EWHC 851 (Ch) (Master Clark), in which a handful of odd circumstances, such as the last Will being a stationer's form of unknown origin, replacing a previous solicitor-drafted Will, with operative parts written in an "unknown hand", favouring one of the Deceased's three sons (a nightclub "security guard" who lived nearby) were not enough to generate an inference of undue influence by this "affectionate and attentive" gentleman.
The 2017 case of Christodoulides v Marcou [2017] EWHC 2632 (Morgan J ) 26/10/2017, despite only being a report of an unsuccessful application for permission to appeal from decision of a Recorder, generated some interest (and a flurry of articles) in the antique doctrine of "fraudulent calumny". The central idea of this can perhaps be expressed as "s/he told her lies about me". In that case, the Recorder, not mincing his words, had found the Defendant a "thoroughly dishonest and manipulative individual, to whom integrity and truth are less important than achieving what she wants", who had "poisoned the mind" of her mother against her sister by insinuating a theft of money from bank accounts, causing the sister to be excluded from the Will.
Although Morgan J. (perhaps not surprisingly on the facts) rejected the application for permission to appeal, this was an extreme case, and the limits of this doctrine as a vitiating factor should be noted. The "calumny" or lies must be "dishonest aspersions on the character" of the victim. There is as yet no reported case where the perhaps more common tactic of false aspersions as to means ("she doesn't need any money") has had this effect. The lies must also be conveyed for the specific purpose of altering testamentary intention, and be proven to have worked, or at least to have been a significant causal factor. Proof of malice, or at least the knowledge of falsity, is also required; so merely pig-headed, unreasonable or unfair aspersions which have an effect are acceptable, if they are genuinely believed.
In summary, the disgruntled would-be challenger of a Will on any of these grounds needs somewhat more than suspicion, opportunity and a sense of unfairness. Direct evidence and 'smoking guns' will be extremely rare: undue influence in particular usually "goes on when no-one is looking", as Mann J. said in Schomberg v. Taylor [2013] EWHC 2269 (Ch). Much persuasion, influence and 'bad mouthing' may be morally dubious but legally unimpeachable. A claimant in such a case therefore needs to be very sure of their ground - and be made fully aware of the risks and costs exposure – before going any further.
This blog is featured in the Spring Edition of the quarterly news digest, Entitlement. Download your free copy of Entitlement for more informative articles and interesting case studies.