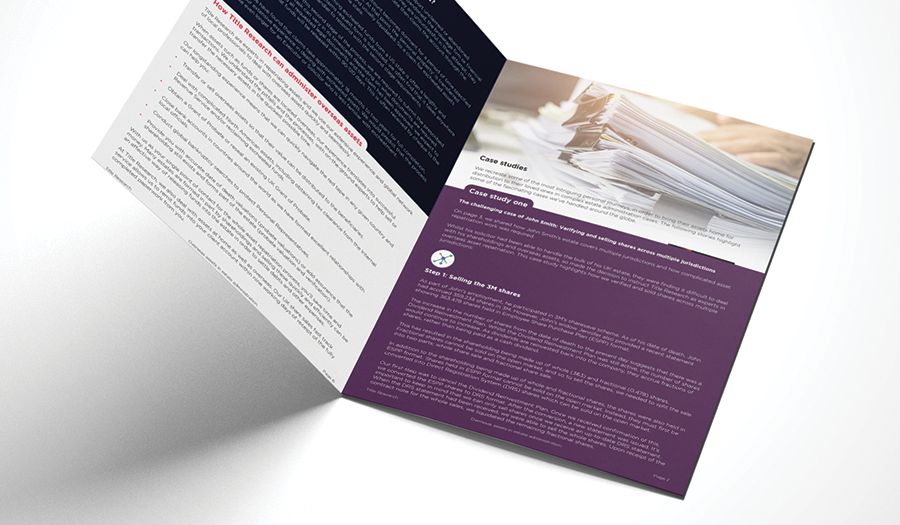 Learn how to overcome the pitfalls of overseas assets in our brand new guide.
When it comes to estate administration, there is usually a long list of tasks that need to be considered and completed before the process can be concluded, including gathering in all the assets. In some cases, this may involve dealing with assets held overseas.
Dealing with overseas assets can be complex as each country has different rules, forms and processes to navigate. The guide shares how you can overcome the pitfalls and challenges. The guide covers:
• How UK residents become owners of overseas assets
• The pitfalls of overseas assets
• Dealing with North American foreign shares and funds
• How Title Research can help you administer overseas assets
Click here to download your free copy of the guide.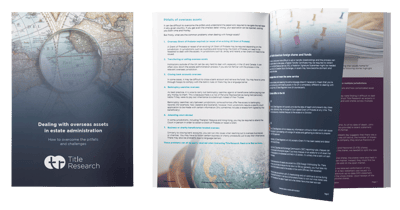 Topics: news, Title Research, Overseas Assets, Guide