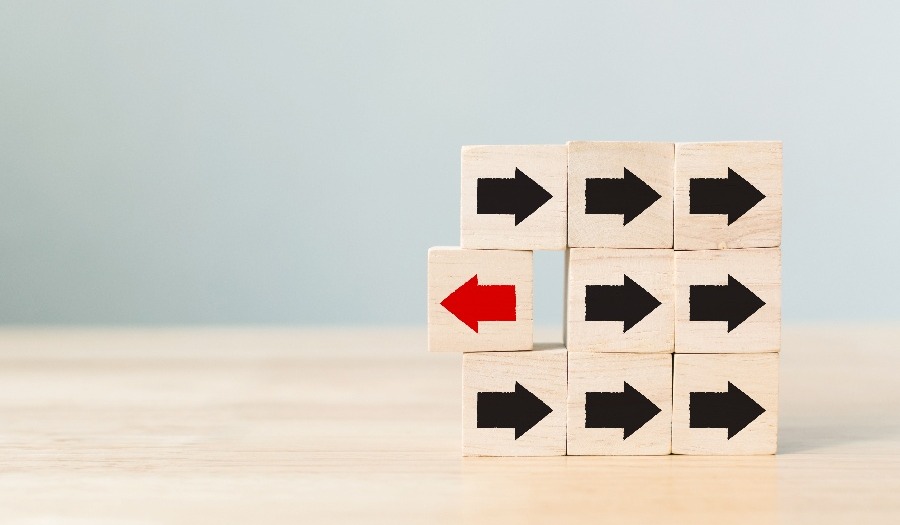 By Dicky Davies, Business Development Director at Tower Street Finance
Dicky Davies, Business Development Director at Tower Street Finance explores why the UK legal sector needs to innovate and improve its customer experience to survive.
Disruption is an inevitable part of the legal sector's future but it is a divisive topic. Some believe disruption signals progress and embrace it, while others fear and resist it.
Sir Nigel Knowles, CEO of DWF, said that firms will "move only as quickly as necessary not to fall behind, and if it doesn't seem broken, there's no need to fix it". But it's a situation that can't go on indefinitely, and the pandemic has only accelerated the need for change with emerging technologies becoming more prevalent and disruptive than ever before.
For those law firms that stretch out of their comfort zone to improve efficiency, reduce cost, and improve customer service, it's a positive evolution. However, it remains far from the majority that is willing, and able, to go on that journey and in the end, it will be to their detriment.
The UK legal sector is lagging behind its contemporaries in the US, Canada and Australia. The new world is embracing alternative legal services providers – niche companies that specialise in providing high-demand services, such as contract management
and document review using technology and automation to improve process and reduce costs – and they are reaping the benefits, it's a $14bn industry growing at 15 per cent a year.
As a relatively new financial partner for the legal sector, we've spent time working with businesses that are innovators with the common objective of making lawyers' and their clients' journeys through the legal process easier.
In the probate sector, where we currently operate, there are many emerging services that help firms and their clients navigate the process more quickly and efficiently. From online probate apps, estate finders, one-stop-shops for death notifications, bespoke financial products, and automated forms.
But we, like Sir Nigel Knowles, are still finding a resistance to change. And we do understand: if any sector has been turned on its head by technology and automation over the last twenty years, it's financial services. People don't have to go into a bank to set up an account,
make a payment, ask for an overdraft, or agree to a mortgage anymore, as they can do it on their phone – their identity is verified electronically and seamlessly and they can even pay in a cheque using an app.
How different to the experience of legal service users, where the process is often paper-based, onerous and time-consuming. But how long before service users demand something better, which will be provided by a forward-thinking disruptor that delivers profits while the older firms count their losses.
We've seen it in our dealings with legal firms – our three probate products; Inheritance Advance, Inheritance Tax
Loan, and our Inheritance Dispute Funding – all require an agreement between Tower Street Finance and the legal firm, so we work together for the benefit of the client.
In one case, where the Solicitor had actually referred a client to us to access some of their inheritance early, they subsequently refused to work with us – instead replying with "unfortunately, we can't sign an agreement with you because, to put it bluntly, there's nothing in it for us". That's exactly the sort of attitude that has Sir Knowles sounding the alarm bells about complacency in the legal sector. Surely improved customer service is one major reason?
We know from our research that clients expect their Solicitors to know about products that can help speed up, or simplify the probate process; it also told us that five in ten people expect their Solicitor to let them know about products that can help them access their inheritance sooner.
We also know that four in ten bereaved people have reported a decline in mental health because of the stress of being involved in administering a death.
At a time when cost reduction and cashflow challenges are front of mind, it makes sense for law firms to explore innovative options that will improve customer service and cash flow – it doesn't make sense to say "there's nothing in it for us".
But, if you have heard the story about Blockbuster in its heyday turning down the chance to buy a new film streaming service called Netflix for relative pocket change because "no one wants that", the reality is you can either be a disruptor or become disrupted.


This article is featured in the summer 2021 edition of the quarterly news digest, Entitlement. Click the image below to download your free copy of Entitlement for more informative articles and interesting case studies.
Topics: Entitlement, Legal Services