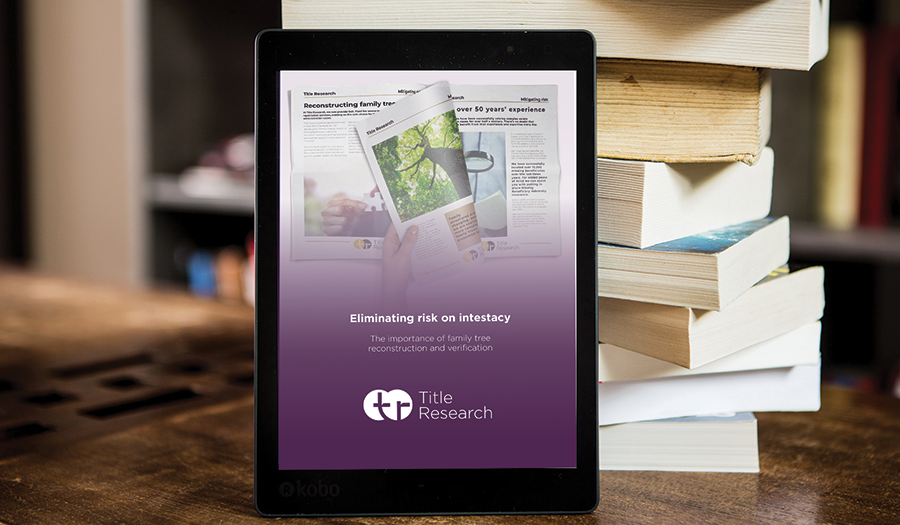 Learn about the importance of family tree reconstruction and verification in our brand new guide.
Dealing with an intestate estate can come with a significant amount of risk. If an estate is incorrectly distributed, Personal Representatives can be liable for future claims on the estate. That's why it's important to ensure you mitigate risk when administering an estate on the behalf of Personal Representatives.
Intestacy always makes the estate administration process more complicated but there are steps you can take to eliminate the risk to you and your client. Therefore, we've created this handy guide to highlight how you can protect the estate from misdistribution.
Download the guide to find out how an intestate estate can be efficiently resolved whilst also minimising future risk or liability.
The guide covers:
• Dealing with an intestate estate
• The rules of intestacy
• How changing family structures can impact intestacy
• Intestacy solutions
• Real life stories
Click here to download your free copy of the guide.
Topics: news, Intestacy, Title Research, Mitigate risk