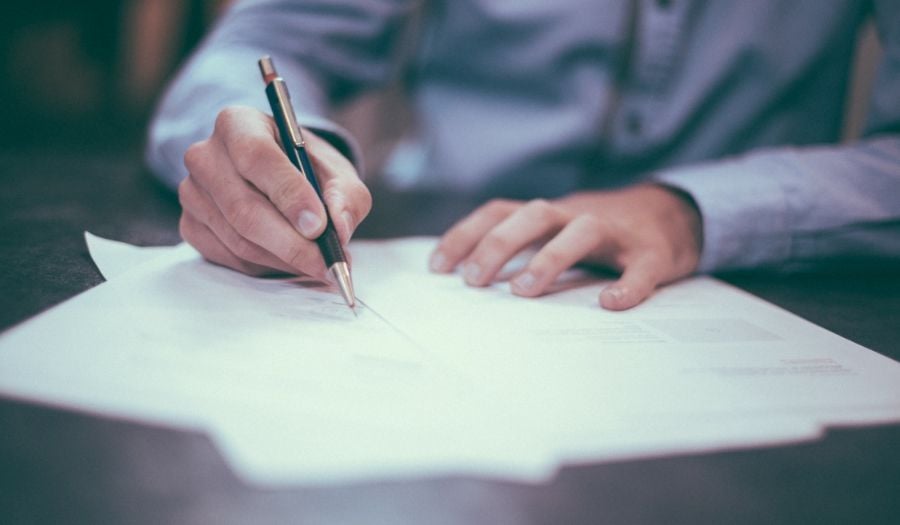 Title Research does not charge 'heir hunter' percentage fees. Our fees will always be paid by our solicitor clients distributing the estate. We charge our clients a fixed fee or time based fee for finding missing beneficiaries.
What should you do if you are approached by heir hunters and they ask you to sign up to a percentage fee of your entitlement? Here's our guide on how to get a fair deal.
Ask for the name of the person you are inheriting from and how you are related to them. This will allow you to document and research your own claim. Beware of heir hunters who ask you to sign a commission fee agreement before explaining how you are related to the deceased.
Ask for contact details of the 'administrator' dealing with the estate of the deceased. They are legally responsible for distributing the estate to all heirs. You can submit your claim directly to them without paying a commission fee to any heir hunters.
Ask for the value of the estate and how many heirs are entitled to a share of the estate. If this information is not provided, you can find out for yourself by obtaining a copy of the 'Grant of Letters and Administration'. This will provide you with contact details for the administrator of the estate and tell you how much the estate is worth. This document can be easily obtained from the Probate Registry online for £10 at probatesearch.service.gov.uk.
If asked to sign up for a percentage fee by any heir hunters, ask them how much the percentage fee equates to in pounds, otherwise you are being asked to sign away a percentage of an unknown amount.
Ask how much time in hours the heir hunters have spent on finding you including their published hourly rates for their work so you can assess if their charge is reasonable.
Contact the Government Legal Department (www.bonavacantia.gov.uk) to find out if the estate was advertised by them as unclaimed. If they are still handling the estate you can recover your entitlement from them. They can also put you in contact with the administrator of the estate if they are no longer dealing with the estate.
If submitting your own claim, you will need to provide birth, marriage and death certificates to prove your relationship to the deceased. These can be obtained from the General Register Office (www.gro.gov.uk). Genealogy records can be searched on websites such as www.ancestry.co.uk, www.findmypast.com, www.1911census.co.uk, www.freeBMD.org.uk
Concerns about heir hunters can be reported to your local trading standards authority, or if the heir hunter has been instructed by a solicitor, you can take up your concerns with the solicitor or the Legal Ombudsman (www.legalombudsman.org.uk).
Don't feel under time pressure to sign a percentage fee agreement with heir hunters. There is no risk of you not receiving your share. Estates only pass to the government if they remain unclaimed for up to 30 years. You are entitled to receive all of your share by law, under the Administration of Estates Act 1925, which sets out which relatives are entitled to inherit when someone dies without a will. Further details on the rules can be found here.
Wherever possible, seek legal advice before signing an heir hunters percentage fee agreement. Inheritance matters involving missing heirs can be very complex. Sound legal advice could save you thousands of pounds.
Topics: Heir hunters, Pricing, Ethical approach, Transparency