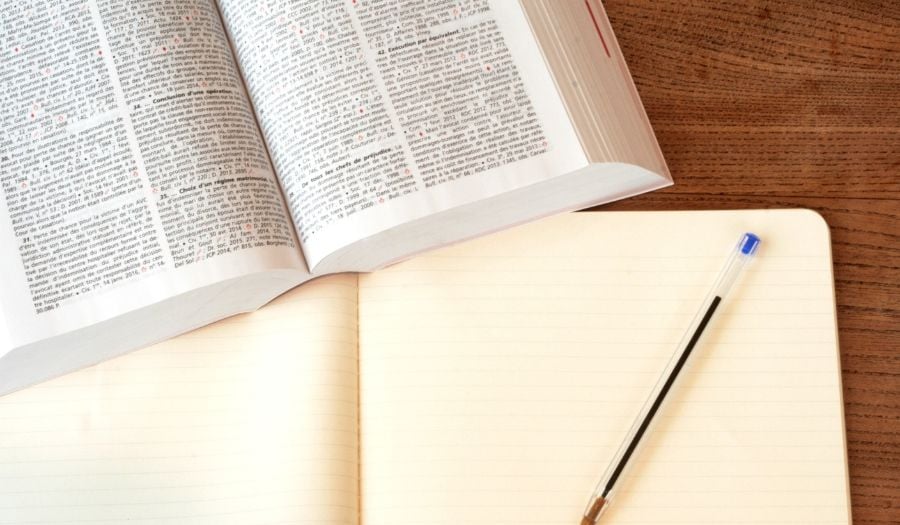 You may be familiar with the term 'heir hunters' from the BBC television programme, which aims to find unknown or missing heirs to a deceased person's estate, but what is the reality of heir hunting in everyday life? This blog aims to answer all of your burning questions and most importantly, ensure that you get a fair deal if you are ever approached by heir hunters.
What is an heir hunter?
We will start by answering the first question that is likely to pop into your mind; what is an heir hunter and how do they work? An heir hunter is a person or people, typically from a probate firm, who aim to locate people who are legally entitled to inherit from a deceased relative's estate but are unaware of their legal claim – this action is known as heir hunting.
In recent years, heir hunting has become much more prevalent with some heir hunters focusing on the commercial, money-making opportunity, rather than locating rightful heirs because it is the honourable thing to do.
How do heir hunters operate?
It is important to be aware of how heir hunters operate in case you are approached by one. The way in which some heir hunters operate can be easily categorised into the following stages:
1. Heir hunters will search for estates where somebody has died without making a Will as the estate will legally pass to family members following the rules of intestacy. In some cases, relatives may not be aware of their inheritance so the estate remains unclaimed. Typically, heir hunters will use the government's 'unclaimed estates list' which is updated every working day.
2. When an unclaimed estate has been identified, the heir hunters will try to locate the next of kin that they believe could be a beneficiary of the estate. They will do this by reconstructing the family tree in order to see who is next in line to inherit under the rules of intestacy.
3. Once they have identified a potential beneficiary or multiple beneficiaries, they will get in contact and try to convince a beneficiary to appoint them, usually in return for a percentage of that beneficiary's share of the estate.
On average, heir hunters charge 20 per cent of an individual's inheritance. Although, we have even heard of some cases where the percent charge has reached as high as 40 percent. It raises a question as to whether the fees are proportionate to the cost of conducting the research? If you take a £100,000 estate as an example, the heir hunter would take £20,000 if charging 20 percent and a whopping £40,000 if their percentage cut was 40 percent. On an estate of that value, the fees are unlikely to be proportionate to the work involved. However, on a low-value estate, it might be fair to charge 20 percent. We believe that the cost should be calculated based on the work involved, not on the value of an estate.
In addition, those seeking unclaimed estates for the commercial opportunity may withhold crucial details, such as information about the relation who has died and the estate's value, until after the beneficiary has signed an agreement to hand over a large percentage of the estate.
7 ways to avoid unfair commission fees
Most people will be sceptical if they are contacted by an unknown company claiming that they could be due a potential inheritance as a family member has passed away. It can be tough to tell whether an heir hunter is legitimate and if they are going to treat you fairly. We believe that any person due to inherit from a deceased person's estate should be entitled to a fair deal and should not have to pay a potentially detrimental fee in order to receive their rightful inheritance. That is why we have pulled together this list of advice to help you understand how to handle heir hunters and avoid getting caught out by potentially unfair commission fees.
1. Ask plenty of questions
There are some critical questions you should ask an heir hunter to ensure you have got all of the relevant details to make an informed decision. We suggest that you find out more about your relative, the value of the estate, who is entitled to inherit from the estate and who is legally responsible for distributing the estate to all the heirs. Be careful if the heir hunter wishes to withhold any of this information from you. You can simply find out this information by asking:
Who am I inheriting from?

How am I related to them?

What is the value of the estate?

How many heirs are entitled to a share of the estate?

Who is legally responsible for distributing the estate to all heirs?

Is there a cooling-off period should I change my mind after signing?
2. Contact the Government Legal Department
The Government Legal Department advertise unclaimed estates through a regularly updated list and this is likely to be where the heir hunter discovered your relative's unclaimed estate. We would advise you to contact the Government Legal Department to find out whether they are still handling the estate. If they are, you can recover the estate from them. However, if they are no longer dealing with the estate, they should be able to put you in contact with the current estate administrator.
3. Communicate with your family
In many scenarios, communication is key and when it comes to heir hunters this certainly applies. As the heir hunter researches the family tree, they may discover more members of your family and also approach them as they believe they too are entitled to a share of the inheritance. If this is the case, we would recommend working closely with your family to decide which course of action is best for you all.
4. Seek independent legal advice
You are entitled to seek legal advice elsewhere. We recommend getting some impartial advice before signing any paperwork from an heir hunter. There are many companies that will offer free advice to ensure that you are getting a fair deal.
5. Take time to carefully consider your decision
Heir hunters are often known to use high-pressure sales tactics to get people to sign paperwork before they have had time to research or really consider the implications. Your inheritance is not going anywhere so do not feel pressured into making a quick decision. Take all the time you need to make a carefully informed decision. The Government Legal Department will allow claims to a Deceased's estate for up to 30 years. Once the estate has been claimed, you are legally entitled to your share of the estate regardless of whether you have signed a commission agreement and the person dealing with the estate has to make sure you receive it.
6. Remember that you do not have to appoint an heir hunter
Although an heir hunter may have made you aware of your inheritance, you are by no means obliged to appoint them. It is incredibly important to remember that it is your inheritance and your right to receive that inheritance whether heir hunters are involved or not. You are entitled to carry out the research yourself or you can appoint a genealogist to carry out the work on your behalf.
7. Ensure you understand the cost involved
Many people who are contacted by heir hunters, do not understand the cost until it is too late. If a percentage fee is involved, ensure you know how much that equates to. A 10 percent fee may not seem like much but it could work out to be thousands of pounds. It is only a selection of companies that are looking for the commercial opportunity and there are plenty of people out there that can help you receive your rightful inheritance. Some genealogists will charge a fixed fee or agree on a fee upfront for the work involved, rather than take a large percentage of the estate value like heir hunters. This is a much fairer approach as the cost is relative to the work involved which remains the same regardless of the value of the estate.
Case study: Mrs M's story
In this case study video, we tell Mrs M's story of how she was contacted by an heir hunter firm and their questionable behaviour in trying to locate her inheritance. Watch the video below:
We hope you have found our ultimate guide to understanding heir hunters useful. If you have been contacted by an heir hunter and are in need of any advice, call our Client Services Team on 0345 87 27 600 or email us at info@titleresearch.com.
Topics: Genealogical research, Probate, Heir hunters, Ethical approach