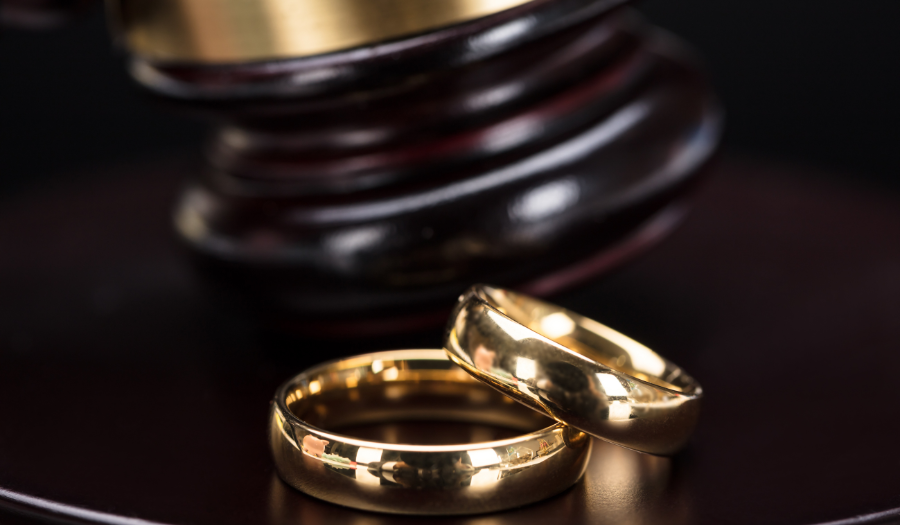 By Sarah Bolt, Managing Associate at Freeths LLP
England and Wales have an ageing population. The structure of our changing population is so significant that, in 2022, almost 11 million people were aged 65 years old and over, making up 19% of the total population. It is expected that, in ten years, this will have increased to almost 13 million, making up 22% of the population. With these changes, we will see both opportunities and challenges to all sectors of our economy, services, and wider society, particularly as ageing increases the risk of developing illnesses and becoming frail.
Going hand in hand with the ageing population is the growing awareness that, over the next twenty to thirty years, it is estimated that a record £5.5 trillion (figure taken from Kings Court Trust's research papers on intergenerational wealth transfers) will be transferred as inheritance or gifts to the younger generations. This 'Great Wealth Transfer' is almost upon us and is unprecedented, as the 'baby boomer'
generation currently holds more wealth than any previous generation. Against this backdrop, there is an increasing concern that there are insufficient safeguards in place to protect our most vulnerable, and there seems little appetite to change this anytime soon. One of the biggest issues which has been thrust into the public limelight in recent years is predatory marriages. So, is this an issue and if it is, what should we look out for?

What is a predatory marriage?
A predatory marriage is generally considered to be the practice of targeting and marrying a vulnerable person, who is often elderly, for the purpose of taking advantage of them to gain control of their property, assets, and finances during their lifetime, and/or on their death. Often, the vulnerable person will pass away very shortly after their marriage has taken place.
Control over the vulnerable party by the predatory party will often happen by isolating them, causing them to become fearful, withdrawn, and unsure of themselves and the relationships around them. Where there are other long-term or degenerative illnesses involved, this could present increased confusion. Often, the predatory party will look to exert control over the vulnerable one by:
Grooming (sometimes known as 'love bombing') the vulnerable person by constantly lavishing them with 'love' and attention to make them feel valued.

Isolating them from their family, friends, and support network. This could also include the predatory party taking steps to prevent or block communication with the vulnerable party.

Causing friction and disputes between the vulnerable person and their support network, family, or friends to help increase their control over them.
Law on marriage: capacity to marry vs capacity to make a Will – is there a difference?
Marriage is available in England and Wales to both opposite-sex and same-sex couples. The legal formalities involved in getting married are set out in the Marriage Act 1949, Marriage (Same Sex Couples) Act 2013, and the Civil Partnerships Act 2004.
For a predatory marriage, the main concern arises around informed consent (or lack thereof) and the capacity of the vulnerable person entering into the marriage. Both requirements are set out in the Mental Capacity Act 2005. Specifically, Section 2(1) defines capacity as:
… a person lacks capacity in relation to a matter if at the material time, he is unable to make a
decision for himself in relation to the matter because of an impairment of, or a disturbance in the
functioning of, the mind or brain.

As it stands, both parties to a marriage are presumed to have capacity unless it is otherwise proven that they do not. Even when the decision to enter into the marriage is considered to be an unwise one, this is not sufficient to show that the vulnerable person lacked capacity. However, the Courts have identified that the capacity to marry is (unfortunately) relatively low, and much lower than the testamentary capacity required to enter into a Will.



Capacity to marry


Capacity to make a Will

Low threshold

Test for capacity to marry is set out in London Borough of Southwark v KA [2016] EWCOP 20:

Marriage is status specific, not person specific;

The wisdom of the marriage is irrelevant;

P must understand the broad nature of the marriage contract;

P must understand the duties and responsibilities that normally attach to marriage, including that there may be financial consequences and that spouses have a particular status and connection with regard to each other;

Essence of marriage is for two people to live together and to love one another; and

P must not lack capacity to enter into sexual relations.

Not a welfare test. Do not have to consider whether the marriage will bring happiness, whether it is a wise decision, or whether the marriage is likely to last.

Higher threshold

Test for testamentary capacity is set out in Banks v Goodfellows (1870) LR 5 QB 549:

Understand the nature of making the Will and its effects;

Understand the extent of the property of which they dispose in the Will;

Be able to understand and appreciate any claims against their estate; and

Have no mental disorder that poisons their affections or prevents them from exercising their natural faculties and that influences them to execute a Will that they would not have executed without that disorder.
What is the impact of the vulnerable person getting married?
As the law stands, a legal marriage will revoke any previous Will made by the vulnerable party, unless the Will has and says on the face of it, that it has been made 'in contemplation of marriage'. This is important, as unless the vulnerable party chooses to make a new Will after the marriage and is able to show they have the capacity to do so, their estate will pass under the rules of intestacy:
For an estate less than £270,000*, the entire estate will pass to the surviving spouse, being the predatory partner/party; and

Where there is an estate worth more than £270,000*, the surviving spouse, being the predatory partner/party, will receive all personal

property belonging to the Deceased, the first £270,000* of the estate, and half of the remainder of the estate. If the Deceased had surviving children, they would receive the other half.
Where the vulnerable party had no surviving children, the entire estate will pass to the surviving spouse. What is more concerning is that the predatory party, as the surviving spouse, would be entitled to be appointed as the Administrator of the vulnerable person's estate. As an Administrator, the predatory party would be in control of the vulnerable person's funeral and estate. The predatory party would also be protected with rights under the law as the surviving spouse.
*Figure correct as of 11th July 2023. The Statutory Legacy sum is due to increase to £322,000 from 26th July 2023.

Are there safeguards in place to protect against a predatory marriage?
In short, there seems very little in place to protect vulnerable parties prior to entering into a marriage. This is very hard to reconcile when there are more robust safeguards in place when a vulnerable party is considering whether to make a new Will. As it stands, predatory parties are taking advantage of the gaps in the current system, which include:
Whilst Registrar guidelines outline that couples should be interviewed separately upon notification of marriage, the marriage registrars are tasked with assessing both parties and their consent to the marriage.

The Mental Capacity Act 2005 provides that there is a legal presumption that the parties to the marriage have capacity. There is no requirement to check a parties' medical records or health concerns prior to getting married.

Although Registrars have been trained to notice signs of forced and sham marriages (as forced marriages have been criminalised by the Anti-Social Behaviour, Crime, and Policing Act 2014), they are untrained to medically assess a parties' capacity.

Registrars are not required to ask specific questions of parties to a marriage to assess their mental capacity. There is also no obligation to check if an individual has any health conditions that may affect their capacity, or if there is a Power of Attorney in place.

Even where concerns are raised by Registrars, these are not documented, and it is understood that there are no records kept of pre-marriage interviews or marriage ceremonies.


Is the marriage void or voidable? Why does this matter?
As it stands, the legal presumption when a marriage is entered into is that it is lawful marriage. Sections 11 to 13 of the Matrimonial Causes Act 1973 set out the grounds by which a marriage is considered to be void or voidable, and bars preventing the grant of a decree of nullity. This has not been changed by the Divorce, Dissolution, and Separation Act 2020 which has recently come into force. However, there are some small procedural changes to the Family Procedure Rules 2010 when making an application for nullity or marriage orders after 6 April 2022.

Void marriages – deemed not to have existed
from the outset


Voidable marriages – marriage legally exists until it is formally set aside because it is flawed

Parties are within a prohibited degree of relationship, such as mother/son, father/ daughter, sister/brother, aunt/nephew. However, there are certain circumstances when a stepfather/stepdaughter and stepmother/stepson can get married.

One of the parties to the marriage is under the age of 18 (or under 16 if the marriage took place before 27 February 2023).

One of the parties is already married or in a civil partnership.

Parties have disregarded or failed to follow certain requirements as to the formation of the marriage or civil partnership.

Marriage has not been consummated.

One of the parties to the marriage did not properly consent to it.

Other person to the marriage has a sexually transmitted disease when married.

The spouse was pregnant by someone else when the marriage took place.

One of the parties is in the process of transitioning to a different gender.

At the time of the marriage, one of the parties was suffering from a mental health disorder so as to be unfit for the marriage.
If the marriage is voidable, the Court will treat the marriage as being valid up until the date of the annulment under Section 16 of the Matrimonial Causes Act 1973. Such declaration is prospective, not retrospective, so an invalid marriage still revokes a valid Will. A new Will must also be made after the marriage is set aside, which would require a Statutory Will to be processed if the vulnerable party lacks
testamentary capacity to make a new Will.
One very important and vital issue that can be difficult to take on board is that the application to set aside the marriage must be made and determined in the lifetime of the vulnerable person. It cannot be made or processed after the vulnerable person's death.
Where there are concerns about a vulnerable party getting married, it may be possible to take action in advance of the marriage. However, this is not always possible, particularly when the predatory party may have taken steps to keep the marriage a secret and notices of couples planning to get married are not easily accessible – there is no online record, but the notices are usually held in a folder at Westminster Registry office:
Seek and obtain an injunction to prevent the marriage going ahead. These would normally have to be obtained on an emergency basis from the Family Courts.

Alert the Marriage Registrars to the concerns.

Report the concerns to Social Services and the Local Authority.

Make an application for a Statutory Will (if the vulnerable person is considered to lack capacity) so that the Court of Protection can consider limiting the impact of the marriage.

However, once the vulnerable party has died, there is little that family members can do to limit the impact of the predatory marriage. It is likely that damage limitation will be claimed for reasonable financial provision, which has its own issues and will likely be an injustice to those involved.

What is the future of predatory marriages? Is there a reform on the horizon?
After a number of reported cases in the press, a campaign known as Predatory Marriage UK was started to seek change to the law and procedures around marriage to better safeguard vulnerable individuals. A Private Members Bill was introduced to Parliament in 2018 and was passed unanimously, but it unfortunately ran out of parliamentary time for it to be discussed. Work is continuing to try and effect change with the following changes proposed:
Section 11 of the Matrimonial Causes Act 1973 to be amended so that the marriage entered into where one party does not have capacity is rendered void.

Add 'the marriage was fraudulent' or 'entered into on fraudulent grounds' to the permitted reasons that a marriage can be set aside after a vulnerable party has died.

Section 18 of the Wills Act 1837 to be repealed, which would mean a marriage does not automatically revoke the Will. An alternative proposal is that this section could be amended so that a vulnerable person's Will is not automatically revoked on marriage where they do not have the capacity to make a new Will.
Practical changes which could help provide some safeguards include, but are not limited to:
Marriage notices and banns being published online for public access (as many other notices are), instead of being kept in a folder at Westminster Registry.

The requirement of certain parties, such as family members, to be notified of a vulnerable party's intention to marry, similar to the system in place for Lasting Powers of Attorney. If there are then concerns, these can be raised by the vulnerable party's support network.

Training for Registrars to ensure they take steps to safeguard vulnerable parties to a marriage, including:

providing training on what to look out for in a predatory marriage;

instead of being a guideline, Registrars being required to hold separate interviews with each of the parties upon notification of a marriage;

on holding separate interviews, Registrars being required to run through a set of questions designed to assist with the assessment of an individual's capacity;

Registrars being required to keep notes and records of interviews;

where concerns arise as to a person's capacity, direct them to obtain an independent expert report; and

Registrars having access to medical records and Power of Attorney in place so that family members can be notified prior to any marriage taking place.
As this is likely to be an issue that continues to grow with our ageing population, the Law Commission has confirmed that the concerns around predatory marriages will be considered in its upcoming supplemental consultation paper on Wills – this is understood to be published in September 2023. The Law Commission's Weddings Report in July 2022 is also supportive of the changes to the case for legal change.
This article is featured in the summer 2023 edition of our quarterly news digest, Entitlement. Click the image below to download your free copy of Entitlement for more informative articles.
Topics: Marriage, Protection