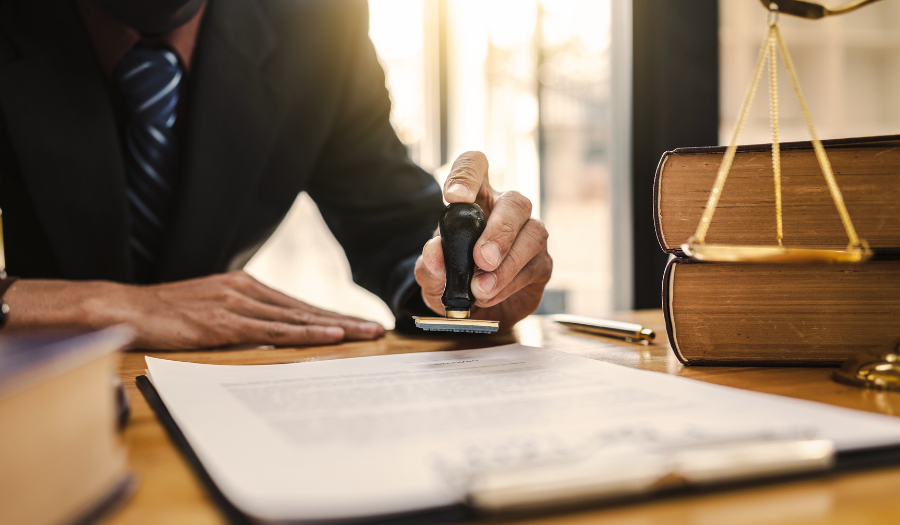 During the estate administration process, legal professionals often come across assets held in foreign jurisdictions and therefore need to reseal a Grant in order to administer them. It is increasingly common for individuals to hold assets overseas from their main domicile due to travel, work, or owning property abroad. Upon death, any foreign assets must be dealt with, and each different country will have varying processes. Typically, holding a Grant of Representation will not give the Personal Representative the authority to deal with assets held overseas. Additionally, when a person domiciled outside of the UK owned UK assets, many organisations will not recognise the foreign Grant of Probate as a legal document.
What does 'resealing' mean?
'Resealing' refers to the process of obtaining a reseal of a Grant so that you can sell and transfer assets in other jurisdictions. This means that the Grant of Probate or Letters of Administration previously obtained in England & Wales will have a seal added, making it a legal document in the relevant area. However, some jurisdictions require a full Grant application to receive a new document from the courts in the necessary location.


Who can apply to reseal a Grant?
Generally, the Executor named in the Will should apply for a reseal. If there is no Will, the person administering the estate will apply to reseal a Grant. Alternatively, a beneficiary of the estate may be able to apply on behalf of the Executor or Administrator, but this may be more difficult, as they are not named on the Grant.
If the Personal Representative has appointed an expert to administer the estate on their behalf, Title Research is happy to assist Solicitors and professional clients in applying to reseal a Grant; our global reach and efficiency can free up your valuable time for other matters.


Which countries can you reseal a Grant of Probate in?
In some jurisdictions, such as Hong Kong, it is only necessary to obtain a reseal of a Grant. In other jurisdictions, such as Jersey, you must complete a full Grant application and receive a new document from the courts in the relevant jurisdiction. We most commonly deal with reseals in Hong Kong and Malaysia. Generally, if the assets are held in a commonwealth country, it will be possible to reseal a Grant. Otherwise, a new Grant is likely required.
For example, the islands surrounding the UK – e.g. Jersey, Isle of Man, and Guernsey – will require a new Grant. Additionally, probate fees in these jurisdictions are reliant on the value of the assets, and therefore will not be fixed. Assets held in the US and Canada are also unable to be dealt with using a resealed Grant.


How do you reseal foreign Grants in England and Wales?
Where there are UK assets to administer, but the deceased was domiciled elsewhere, the foreign Grant of Representation will need to be resealed for use in England and Wales. The Probate Registry is able to reseal the original foreign Grant, an official court copy of the Grant, or an exemplification of the Grant.
Currently, there is a court fee of £155 for estates with a value exceeding £5,000 in the UK. There is no fee payable for estates worth less than £5,000.


What documents are required for resealing a Grant of Probate?
To apply for a reseal of a Grant, you will need:
The original Grant of Representation – either the original document or a certified copy

A certified copy of the Will (if applicable)

In the UK, an Inheritance Tax return may be required (if applicable)

A Letter of Authority if applying on behalf of an Executor or Administrator


How can our asset repatriation specialists help?
Here at Title Research, our work is carried out in-house and by partners local to overseas jurisdictions. We can offer a resealing service at a fixed price, so you can rest assured that you know the cost from the outset. We are able to work in most jurisdictions across the globe, and our network of experts can help overcome challenges such as foreign paperwork, language barriers, and attending court in person. Learn more about our full range of asset repatriation and genealogical research services here.
If you are looking to administer assets held in another country, call our Client Services Team on 0345 87 27 600 or fill in the form below.


Topics: Probate, Estate administration, Overseas Assets, Grant Reseal