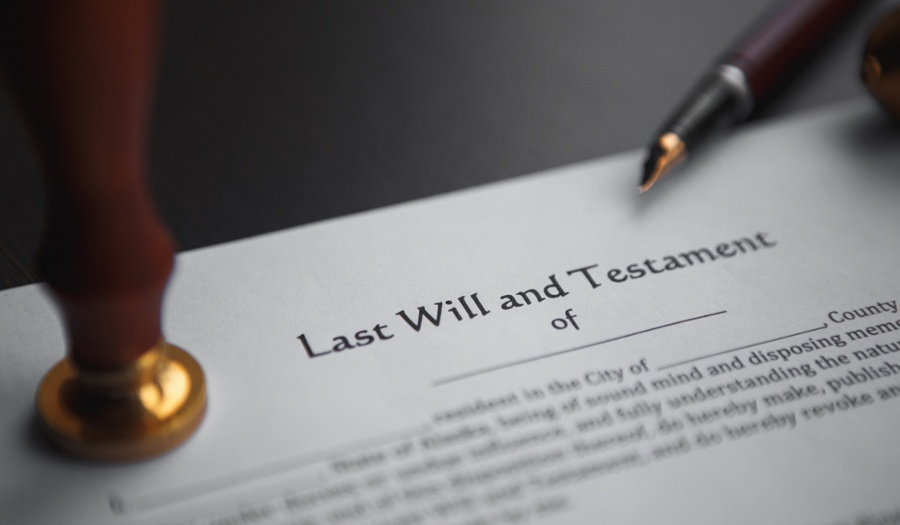 By Holly Mieville-Hawkins, Senior Associate Solicitor at Enable Law.
Holly specialises in mental capacity law. She has extensive experience making and defending applications in the Court of Protection, and regularly acts where there are concerns of physical or financial abuse. She is a member of the Law Society Wills and Equity Committee, and works closely with the Office of the Public Guardian (OPG).
What is a Statutory Will?
A Statutory Will is a Will for a person that lacks mental capacity otherwise to make one for themselves. It has been possible for a Statutory Will to be made for a person since 1970 (s.103(1)(dd) Mental Health Act 1959).
However, the statutory power to do so now lies within the Mental Capacity Act 2005 (MCA 2005). It states that the Court of Protection has authority to make decisions for an individual (known as P) who lacks capacity to make those decisions for himself (s.16 (1) and (2) MCA 2005), and that this decision making power extends to 'the execution for P of a Will' (s.18(1) (i) MCA 2005). The power to order the execution of a Statutory Will lies only with the court. No deputy or attorney can authorise this, and so if a person lacks mental capacity to make a Will (s.2(3)(b) MCA 2005), an application to the Court of Protection for the execution of a Statutory Will simply cannot be avoided.
A Statutory Will in the main looks and acts like a normal Will, but there are specific clauses, including a special execution clause that must be used, as it has to be executed in a particular way. See later on practice and procedure for detail of this.
What is the test for capacity to make a Statutory Will?
The general test for mental capacity is established by s.2 MCA 2005, that a person's mental capacity to make decisions should be assessed on an issue by issue basis, and can fluctuate according to the time and conditions in which a person is assessed.#
The general test for capacity under the Mental Capacity Act 2005 is a two stage test:
1. Is there an impairment of, or disturbance in the functioning of, the person's mind or brain?
2. If so, is the impairment or disturbance sufficient that the person lacks capacity to make a decision in relation to the matter in question?
The Mental Capacity Act 2005 goes on to confirm at s.3 that a person is regarded as being unable to make a decision if they cannot:
Understand information about the decision to be made;

Retain that information;

Use or weigh the information as part of the decision-making process; or

Communicate the decision (by any means).
As a result of this, a person can have capacity to manage day to day funds, or make decisions about small gifts, but lack capacity to make decisions about the management of their wider estate, or about whether to make a Will. There is a presumption in favour of a person having mental capacity to make a particular decision.
In respect of a person's ability to make a Will, there is a lack of clarity about whether the above MCA 2005 test is the applicable test, or whether the true test is set out in the old case of Banks v Goodfellow (1870) LR 5 QB 549. This test states that in order to have sufficient mental capacity to make a Will, a person must be able to understand, retain information about and consider the following, in order to be able to make a decision about the contents of their Will:
i) The nature and effect of making a Will
ii) The extent of their assets
iii) Who their beneficiaries are, and what obligations they have towards those beneficiaries
They must also not be suffering from delusions that affect their views to consider their obligations under 'iii' above.
The current view is that the correct test is the one set out in Banks v Goodfellow, as confirmed by the recent High Court case of James v James and others [2018] EWHC 43 (Ch), however, there are some differing academic views on this issue. A full discussion of this can be
found in Chapter 2 of the Law Commission's Consultation on Wills reform. It is likely that the Law Commission will recommend that the Mental Capacity Act 2005 as the correct test going forwards for assessing mental capacity in the future.
Notwithstanding this, in the event that it is established that a person lacks capacity to make a Will for themselves, an application for a Statutory Will becomes necessary. The class of people that can make the application is very wide, and essentially includes anyone that is or may potentially be a beneficiary under P's estate. Permission is not required for the making of such an application (Rule 8.2(b)(i)
Court of Protection Rules 2017).
How do you make an application for a Statutory Will?
The Court of Protection have issued a really useful Practice Direction in respect of making an application for a Statutory Will, in the form of Practice Direction 9E. It sets out in great detail who must be named as respondents and notified persons, the information that is needed as
part of that application, and how the Will is executed. Rather than setting this detail out in this article, readers are encouraged to read the short practice direction for themselves using the above link, as it is very user friendly and clear. However, it should be noted that applicants are required to submit a draft of the proposed Statutory Will, and also provide significant accompanying information, including detail about life expectancy of P, otherwise the application will be significantly delayed.
The forms that are needed are COP1, COP1C, COP3 and COP24, and the standard issue fee of £365 applies, plus a further £485 if there is a hearing. Additionally, the Official Solicitor is nearly always appointed by the Court to act for P, and therefore their costs will need to be met. The usual rule is that the costs of other parties are also covered by P, but this can be deviated from by the Courts, so parties must be alive to this. The whole process can easily take six months to a year. If there is a need for greater urgency than this, then the application should be accompanied by a COP9.
This blog is featured in the autumn 2019 Edition of the quarterly news digest, Entitlement. Download your free copy of Entitlement for more informative articles and interesting case studies.
Topics: Mental Capacity, Wills, Statutory Wills