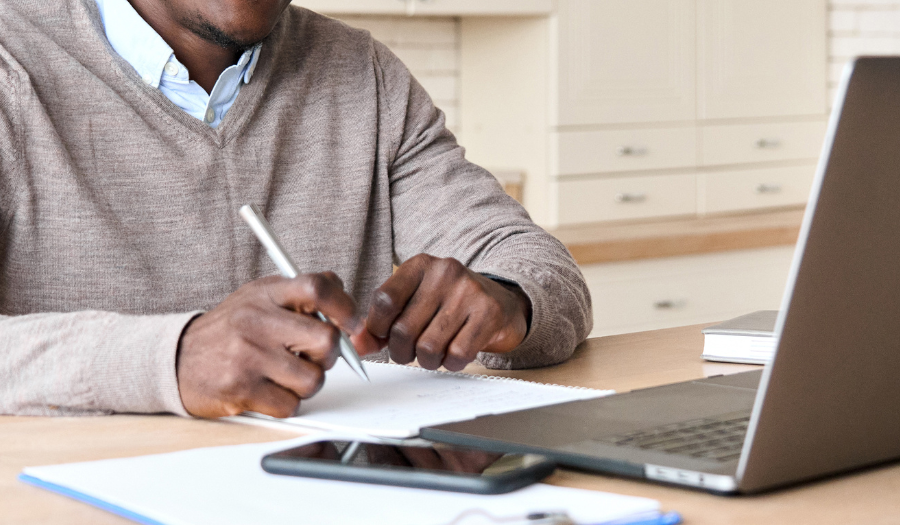 By Ian Bond, Partner at Irwin Mitchell
Should Will writing be regulated?
The Law Society believes that Will writing should be a reserved legal activity and that it should be regulated. However, we have complete testamentary freedom, meaning that people can choose to make their Will however they want without obligation to provide for any particular person, and they can also choose not to create a Will.
If individuals do choose to make a Will, they shouldn't be restricted when choosing the method of putting that Will in place, whether they opt for the route of an online Will, a DIY Will pack, Solicitor, or professional Will Writer. If people are making the positive choice to put a Will in place, there should not be barriers to doing so. There are already enough barriers in the process itself with all the rules and formalities involved, so we shouldn't be adding another obstacle whereby people can only use specific providers to put a Will in place.
One thing we saw a lot in the COVID-19 pandemic was a high interest in putting a Will in place, but individuals were coming across obstacles and barriers. During this time, demand outstripped supply and it was difficult for firms to deal with the volume of work coming in. If you then took away unregulated professionals so that this demand went solely to Solicitors, they would not have been able to cope and many people would've been unable to make Wills; therefore, their affairs would not have been in order when they died.
COVID-19 has moved the goalposts. We should allow the market to supply solutions for everybody and for individuals to choose how they make their Wills or, alternatively, not to put a Will in place.

The Law Commission Will project
This project came through the Law Commission in 2017, and they were tasked with looking at a generational change to the Wills Act 1837, which was last looked at in 1982 when a few tweaks were made to the old legislation. The project asks whether the current Wills Act is right for the modern world, including looking at:
Formalities

The capacity test

Advances in technology

Advances in medical procedures
The Law Commission put their consultation papers out and sought information from various organisations before publishing an initial report. Sadly, in 2019 the government decided to pause the Law Commission's work to look at other things, so it never got developed further. The basis of that report shows how important Will writing is, especially as COVID-19 put into contrast the formalities and rigidities that are in place and what needs to be taken away. The report itself showed that the future is going to be very healthy and there are lots of options for the government in terms of how this can develop.
When COVID-19 hit, there was recognition from the government that the formalities and complexities weren't right. The Law Commission's report was used as a basis for limited changes to be put forward. We could see that changes were being made successfully in other jurisdictions such as New Zealand, Australia, Canada, South Africa, and certain US states. The government looked at what could be changed to make life a bit easier given that, during COVID-19, the formalities could not be completed due to social distancing and lockdowns. As a result, we were given a temporary solution – the legislation that allowed video Will witnessing – which didn't deal with all the issues but allowed for some Wills to be made that wouldn't have otherwise. We've made huge gains in COVID-19 and Solicitors and Will Writers have made a leap forward – these gains shouldn't be lost, and we shouldn't revert back to traditional pre-COVID ways of dealing with Wills. Therefore, come September when the project is looked at again, it will be exciting to see how we can move forward and how these legislation changes can help our society in putting their affairs in order.


Remote Will witnessing
There were a lot of requests for virtual witnessing out of necessity. A lot of clients were able to have their Wills witnessed during this time who wouldn't have been able to without the new legislation. Although many practitioners would have liked to do this in the traditional way, it wasn't possible. Clients reported that they would prefer to keep witnessing Wills virtually; with an increased use of technology during COVID-19, this was a lifestyle choice that allowed people to avoid leaving their homes and coming into offices when it wasn't needed. A lot of the guidance said it was a last resort to witness Wills online, but this wasn't in the legislation; if a client chose to witness the Will virtually, this was how we proceeded.
Personally, there was a lot of learning throughout the process – originally, there was one static camera on the laptop, and this would have to be moved around to show that the room was empty and give visibility of documents. This was improved by two cameras on multiple devices so that one could show the view of the room, and the other could be on a handheld device so that the signing could be clearly seen. Then, we had to learn to deal with sound interference from multiple devices. One benefit is that this method is recorded, so if anyone asks for evidence of what happened, it could be shown. This can cause problems if the footage shows something different from what was said to have happened, but it allows for greater accuracy because we can double-check that everything is being actioned correctly. It can take a lot of time to check sound and video quality, but this method allowed for many Wills to be witnessed during COVID-19 that otherwise would have become an intestacy – or worse still, an out-of-date Will that didn't reflect the Testator's wishes.

Predictions for change
There will probably be improvements to remote witnessing that will come from practitioners feeding their experiences back. In addition, the ability to digitally sign will be improved by technologies, meaning that the Will does not have to physically travel to different locations.
Other interpretations of the Wills Act 1837 mean that Commonwealth countries have adapted to different formalities; as long as a judge is satisfied that the Will documents what the Testator intended, more informal methods of Will writing will be accepted. Transcripts and video recordings from virtual witnessing can be put forward to prove the accuracy and validity of the Will.
There will also be a need to continue looking after vulnerable people, but the continuation of virtual witnessing will allow those people to complete their Wills and have the video evidence that the documents have been correctly witnessed.

Accounting for digital assets in Wills and estate planning
Digital assets are the same as anything else that is included in a Will – if you leave 'everything' to one person in your Will, digital assets will be included in that. When we come to estate administration, that's when it becomes interesting. It's important to speak to clients at the point of them making their Will so that they understand that there must be knowledge of the digital assets. This may affect who they choose as their Personal Representative, as they may want to consider how aware of technology the individual is. The access must be there – if the Personal Representative isn't aware of the asset, they cannot deal with it. If access is lost, there is no process of dealing with the assets; they will be lost and not administered as part of the estate.
We're seeing a lot of estates where there are more difficulties in managing the assets because, with everything being done digitally, there isn't a paper trail to follow. If there is no access to the device where everything is held, it is difficult to move forward. We're becoming more used to seeing things such as non-currency platforms, but this does not necessarily make them easier to deal with. Your clients should be clear about who should receive their digital assets and how they can be accessed. Will Writers, Solicitors, and Estate Planners are becoming more sophisticated in accounting for these assets, and they should continue to have these conversations with clients to make it easier to progress with estate administration when the time comes.


Summary
We are likely to see a lot more variety in the services available and therefore a lot more accessibility. It's about assessing the potential risks of these new products and acknowledging that, where new technology/products come along, we should facilitate them as long as they benefit the clients. The Will is just one part of giving people peace of mind, and there's a whole range of things (prepayment plans, funeral providers, Lasting Powers of Attorney, and more) that give the client that reassurance. It's hard to predict what these future services may be, but if they benefit the client, that is the main priority.


This article is featured in the spring 2023 edition of our quarterly news digest, Entitlement. Click the image below to download your free copy of Entitlement for more informative articles.
Topics: Wills, Video Will witnessing, Digital assets