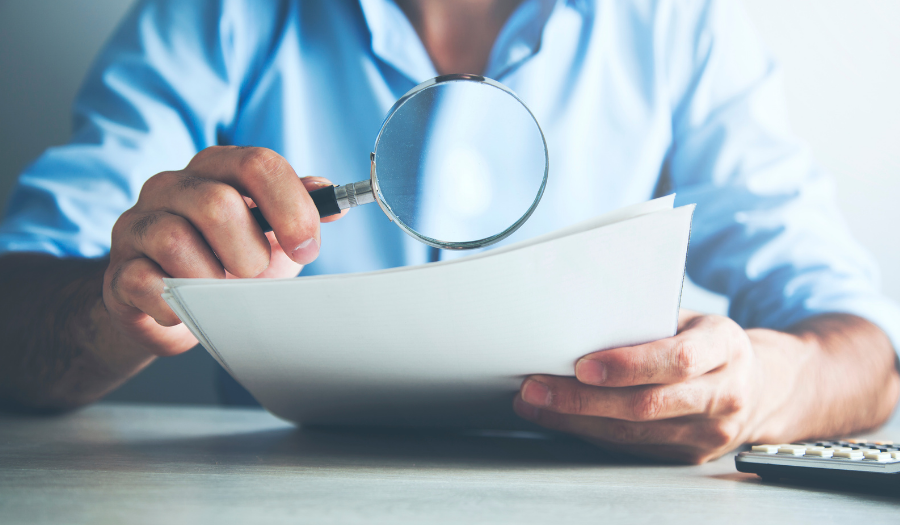 Genealogy has become a hot topic over the last 15 years due to an increase in the number of amateur genealogists practising in the UK. The truth is that anyone can set themselves up to conduct genealogical research from the comfort of their own home, and with a substantial amount of knowledge and experience, they may even produce a decent result. However, when outsourcing this type of work on behalf of your clients, it is best practice to carry out due diligence checks before instructing an individual or a firm, such as finding out if they are aligned to ISO accreditations, how they quality control their work, can they obtain insurance if required, and how transparent their fees are, for example.
Over the last few years, several organisations have claimed to be a regulatory body for probate genealogy in the UK. However, with minimal digging, it is clear that these are trade associations set up by different firms of genealogists, who collectively present themselves as a regulatory authority. It is worth noting that there is currently no official independent regulator for genealogical research in the UK.
This blog will look at a handful of key pitfalls of amateur genealogy that should be considered before proceeding with an instruction.
Restriction and inaccurate data
In today's modern world, it is easy enough to type in an ancestor's name online with a few details and end up viewing the family tree of a stranger. This type of information is easily accessible online and should never be assumed as accurate without complete verification. Ensure you ask probing questions regarding what databases, records, and verification checks that the firm has in place to carry out the research accurately and efficiently.
At Title Research, our team of specialists know exactly where to focus their efforts to ensure a resolution is achieved. We have access to a variety of different records and databases which enables us to complete research quickly and seamlessly. We have access to records such as electoral roll data (current and historic); birth, marriage and death records; consumer databases; credit reference databases and other genealogical databases.
A higher risk of future disputes or complications
If the genealogy firm is unable to locate one or more missing beneficiaries and they appear after the distribution of the estate, it could result in a dispute. Additionally, if the estate is intestate, Personal Representatives could be held liable for the incorrect distribution should an unknown heir present themselves in the future. Therefore, in the initial stage of instructing a firm, it is important to ask questions about insurance to understand if your clients are protected in these unknown circumstances later down the line. If a missing beneficiary can not be located, insurers will expect Personal Representatives to have made considerable effort in their search, and in order for a policy to be underwritten, a genealogy report is usually required.
Whilst we have an excellent success rate for locating missing heirs, we go the extra mile to provide Personal Representatives with this additional peace of mind should a known or unknown heir come forward after the date of distribution. Our research methodologies, developed over 50 years, are accepted by specialist insurers and all of our research is conducted with insurance in mind. We can also advise when insurance cover will typically be more expensive when indemnifying against a close relative of the deceased.
Delaying the estate administration timeline
A lack of experience and access to various records and databases may ultimately delay you in progressing the administration of the estate. It is worth checking the range of services that the firm has to offer. If needed, can they help throughout the entire estate administration timeline or are they limited in their offering?
At Title Research, we help Solicitors solve complex estate administration cases every day, and each one of our genealogical research services offers support throughout the estate administration timeline. Our dedicated team of experts make sure that resolution is achieved smoothly, allowing the Executors to distribute to the beneficiaries as quickly as possible.
Restricted reach
Due to the increase in people emigrating and the often-complex nature of family relationships, it can be a time-consuming and strenuous task to locate missing people. When looking at outsourcing genealogy work that you believe to involve international research, ask what procedures and processes the firm has in place. A small firm might not have the contacts or resources in place to conduct research internationally, which may result in inaccurate findings and delay the process further.
We have located beneficiaries in countries you would expect such as the United States, Canada and Australia, as well as more unusual countries like Swaziland, Thailand and the Philippines. Our team of on-the-ground experts can assist when local knowledge and language fluency is required.
Contingency fees
Amateur genealogists may work on contingency fees, meaning they work on an arrangement whereby they agree on a percentage of a beneficiaries' entitlement for locating them, acting as a "finders' fee". Personal Representatives opting for a contingency fee arrangement should be fully aware of the associated costs involved to ensure that fees accrued by beneficiaries are not punitive and likely to result in future claims and equally, that they are not taking on liability for these fees nor future claims from beneficiaries not located.
Title Research does not offer this fee option as we believe it often does not provide value for money and opens the Personal Representatives up to a potential risk of future claims. Our transparent pricing consists of fixed fees and hourly rates depending on the matter. More information about our pricing structure can be found here.
A lack of experience
Due to the increase of amateur genealogists, it could be argued that they may lack experience in various areas of their work. Additionally, a lack of experience can make it difficult for amateur genealogists to know where to look and identify complexities in the make-up of a family.
Fortunately, we are familiar with navigating the ever-increasing complexities in family structures needed to determine who is set to inherit when there is no Will. We are proud to have been successfully solving complex estate administration cases for over half a century and are one of the go-to firms for Solicitors when they are faced with challenges/complexities during the estate administration process.


Have a burning question about genealogical research? We recently wrote a blog on some of our most frequently asked questions about one of our core services. Click the button below to find out more.

At Title Research, we provide trusted genealogical research and asset repatriation services for legal professionals. Everything we do is designed to streamline estate administration, to take the effort out of locating the correct people or assets, and to mitigate against the risk of future disputes or complications. We can help you at every stage of your clients' estate administration process.
Topics: Genealogical research, Family tree reconstruction, Estate administration, Missing Beneficiaries