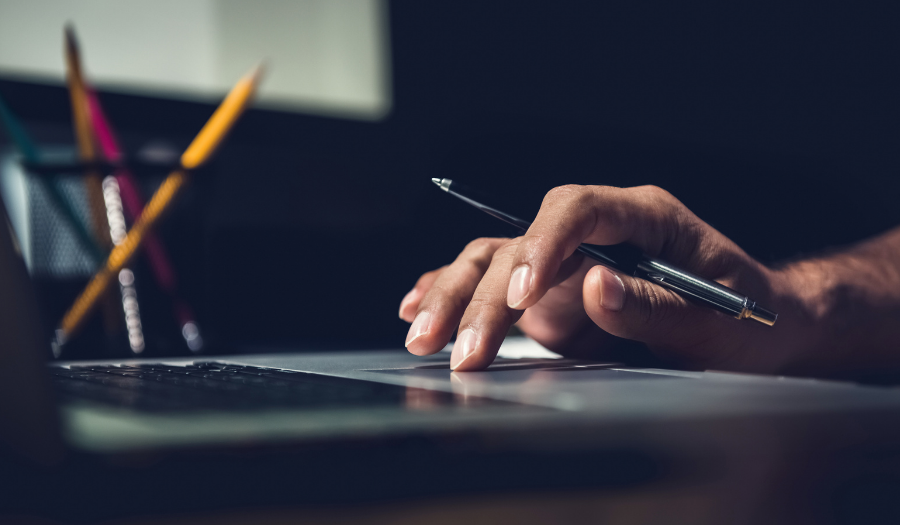 As of 11 January 2022, the initial legislation laid in 2020 that allows individuals in England and Wales to have their Wills video witnessed has been extended to 31 January 2024. This amendment of the Wills Act 1837 permits the Will witnesses to be present virtually, via video links such as Zoom or Skype, rather than physically.
This change benefits those who are forced to isolate, whether due to COVID-19 or because of another vulnerability. Although video witnessing is still to be considered a last resort, the extension will reassure those who must shield that their final wishes can still be legally recognised.
Although the Ministry of Justice (MoJ) has announced that the extension is due to end on 31 January 2024, the Law Commission will be considering whether these changes should become permanent.
Has the Will witnessing process changed?
Overall, the process remains largely the same. Two witnesses are still legally required; although they can now witness the Will virtually, they are not permitted to sign electronically, so the original Will must be taken to each witness' location for signing, ideally within 24 hours of the Testator signing the Will in front of the witnesses on a video call.
However, this could increase the chances of Wills being deemed invalid for reasons such as undue influence, getting lost in transit, issues with the video or sound, misinterpretation, and more. For more on the risks of video Will witnessing, click the image below.


What do industry professionals think of the extension?
Views on the matter of virtual Will witnessing are mixed. Research by The Law Society reflects that around 14% of legal practitioners involved in the making and witnessing of Wills since September 2020, when the legislation first passed, have used virtual means for Will witnessing, with 78% reporting a positive experience. 58% said they would continue to use remote witnessing if its legalisation was made permanent, 7% said they were unsure, and 35% said they would not.
Ian Bond, Head of Wills and Estates at Thursfields Solicitors and member of The Law Society's Wills and Equity Committee, commented:
"I think that the extension is a good thing but recognise that other members of the legal profession take the opposite view and dislike the idea of a video witnessed Will. [Video witnessing] was used in a number of instances, meaning that many Testators were able to execute a Will in circumstances where traditional methods would not be viable, giving them the peace of mind that having their affairs in order brings. Without the provisions in place for the video witnessing of Wills, many people would have died either intestate or with an out-of-date Will that did not meet their circumstances. I have clients who benefited from the legislation and the fact that there are people who did benefit means that the legislation was worthwhile. I look forward, in my role with The Law Society, to continuing to work with the Law Commission to bring permanent and substantial change to the process of making a Will."

Michael Culver, Managing Director of Culver Law and Chairman of Solicitors for the Elderly (SFE), shared his thoughts with Title Research:
"It's good news that the process for remote video witnessing of Wills has been extended, but this should be seen as merely a first step towards embracing technology more in this area of law. The current process for remote video witnessing is problematic in that it can be time delayed and require as many as 3 separate meetings to complete the Will. Given that it should only be used as a last resort, this is far from ideal and many practitioners prefer to witness through windows or other such measures to expedite the matter. If in time, the process can be further extended to allow the witnesses to sign a duplicate document, perhaps with an affidavit of due execution to be prepared to go alongside it, this would be a further step in the right direction."

Hannah Coton-Smith, Senior Paralegal at IDR Law, who specialise in inheritance dispute resolution, said:
"It could be said that any move to review and modernise the law on Wills in any way is long overdue. This particular point of electronic witnessing may however cause many problems later down the line with increased challenges to the validity of Wills which have been signed virtually because of undue influence, fraud or perhaps even coercion.

From a contentious probate point of view, in light of any such claims, we would usually look to obtain detailed valuable information from witnesses such as how the Testator was in themselves on the day and whether anyone else was present etc. It will be harder, if not impossible, for witnesses to answer these if they were not present physically at the Will signing.

It adds an additional risk for Will drafters as well who, whilst managing many other aspects, will be unable to fully assess the Testator's environment as well as the wider circumstances of the signing, all of which is important information when considering either a claim against a Will or defending one.

It is important to view this change in the law in the circumstances in which it was intended. It was put in place by the Government temporarily, although this has been extended, during a global pandemic to ensure those who are vulnerable and isolating can record their final wishes. It is a last resort and we would suggest, without a more holistic review of the law on Wills generally, this is what it should remain."

Jade Gani, Solicitor and Head of Private Client at Meadows Ryan Solicitors, commented:
"This is welcome news to those who are particularly vulnerable, especially as the pandemic continues to be a concern. However, I would strongly urge caution before agreeing to video witness a Will as the procedure to ensure it is validly executed is not straightforward. I would highly recommend that video witnessing is used only as a last resort and not as a preferred means of convenience, otherwise you could leave yourselves and your client's estates vulnerable to claims."

With the potential for an increase in disputes, we continue to encourage our Solicitor clients to exercise all levels of due diligence required in light of the uncertainties in the process that could eventually invalidate the Will. For the MoJ's official guidelines on making Wills using virtual witnessing, see here.
Title Research strives to keep you up-to-date on the latest developments within the Wills and Probate industry. To receive updates when we post a new blog, click the image below to subscribe.
Topics: Wills, covid-19, Video Will witnessing