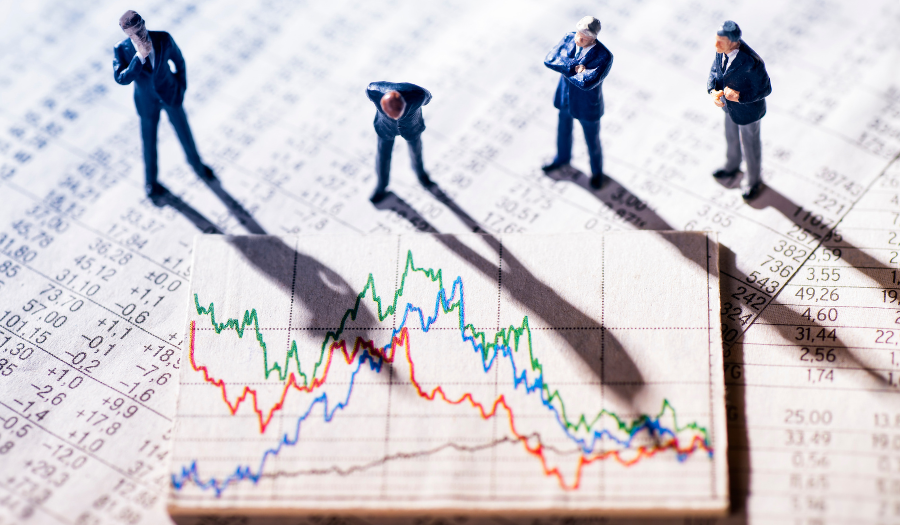 Companies are constantly changing; they may rebrand, merge, be acquired, or even cease to trade, which can result in shares changing over time. In estate administration, if the Deceased owns shareholdings, it's important to verify them to ensure they are correctly declared on the Inheritance Tax return. Additionally, verification will ensure that you can still sell or transfer the shareholdings today.
In this blog, we will look at what has happened to two well-known British companies over the years and how these changes have affected shareholders.
British Gas
Let's take a look at the timeline of company changes that have impacted British Gas shareholders:
1980s
British Gas shares were a popular choice with investors who wanted to take advantage of the newly privatised energy companies in the 1980s. Interest from potential shareholders was encouraged by a British Gas TV advert campaign, which urged the public to "tell Sid" to purchase shares. British Gas initially floated on the stock market in 1986.
1990s
The first significant change to the shareholding was when Centrica demerged from British Gas in 1997. Therefore, shareholders in British Gas also owned shares in Centrica plc. At this time, British Gas also rebranded as BG Group.
2000s
In 2000, Lattice demerged from BG Group. Following this in 2005, Lattice rebranded and became known as National Grid. Therefore, as of 2005, the original British Gas shares have now become shares in BG Group, National Grid, and Centrica.
2010s
Royal Dutch Shell acquired BG Group in 2016. BG Group shareholders were given a cash payment and shares in Royal Dutch Shell as a result of the acquisition. The original British Gas shareholding has now become shares in Royal Dutch Shell, National Grid, and Centrica.
As we can see from this example, for Inheritance Tax returns it would be incorrect to declare the original 100 British Gas shares as date of death assets for a shareholder that passed away after 1997. Instead, if that person has passed away after 2016, their estate will have shares in Centrica, National Grid, and Royal Dutch Shell.
Additionally, it would not be possible to sell British Gas or BG Group shares today, as they are no longer traded on stock markets.
Cadbury
Another example of a company that has been through a lot of changes that affect its shareholders is Cadbury:
1820s
Cadbury was founded by John Cadbury in Birmingham, UK. It became gradually more successful and, in 1899, became a private limited company.
1960s
Schweppes merged with Cadbury to form Cadbury Schweppes, expanding its drinks business primarily in the US.
1980s
The FTSE 100 was created in 1984; Cadbury was continuously featured on the index from the point of its creation.
2000s
Cadbury Schweppes demerged into Cadbury plc and Dr Pepper Snapple Group in 2008. Original shareholders were awarded separate shares in Cadbury and Dr Pepper Snapple; the latter are registered in the US. These shares are subject to different regulations than those that are held in the UK.
2010s
Cadbury and Kraft reached a deal and Kraft Foods purchased Cadbury. The Cadbury shares were delisted; shareholders were paid cash for these, as well as receiving shares in Kraft, which is also a US company.
Kraft Foods subsequently split into two companies. Cadbury became a subsidiary of Mondelez International, and shareholders in Kraft now owned Mondelez International shares. As a result, UK investors in Cadbury or Cadbury Schweppes now had shares in three additional companies, all American: Dr Pepper Snapple (now Keurig Dr Pepper), Kraft (now The Kraft Heinz Company), and Mondelez International.
This change from owning UK shares only to a mixture of UK and US shares increased the need for shareholders to acquire Medallion Signature Guarantees in order to sell or transfer financial assets. Many original Cadbury shareholders are unaware that their shares have changed. Therefore, those dealing with the administration of an estate should have these shares verified before trying to transfer them under the incorrect regulations and requirements.
Title Research dealt with an estate that required 5,000 shares in Keurig Dr Pepper to be transferred. However, our team noticed that the Deceased had passed away some time before this company was formed, making it impossible for the shares to have been acquired under the company's current name. Watch the video below to find out what happened next:
Title Research offers a Probate Valuation and Verification service. From a list of shareholdings to investigate, Title Research will verify the number of shares currently held, as well as the number held as of the date of death. We will provide a date of death valuation for the shares so that you can accurately declare the value of assets held as of the date of death in the Inheritance Tax return.
For the purpose of a sale or transfer, Title Research's Probate Valuation and Verification service will confirm the total number of shares held and that any share certificates that are held are valid and represent the full shareholding. This means that you can be confident that the full shareholding is being dealt with correctly.
If you'd like to find out more about our Probate Verification and Valuation service, please fill in the form below or call our team on 0345 87 27 600.
Topics: Repatriating assets, Share Sales, Mergers