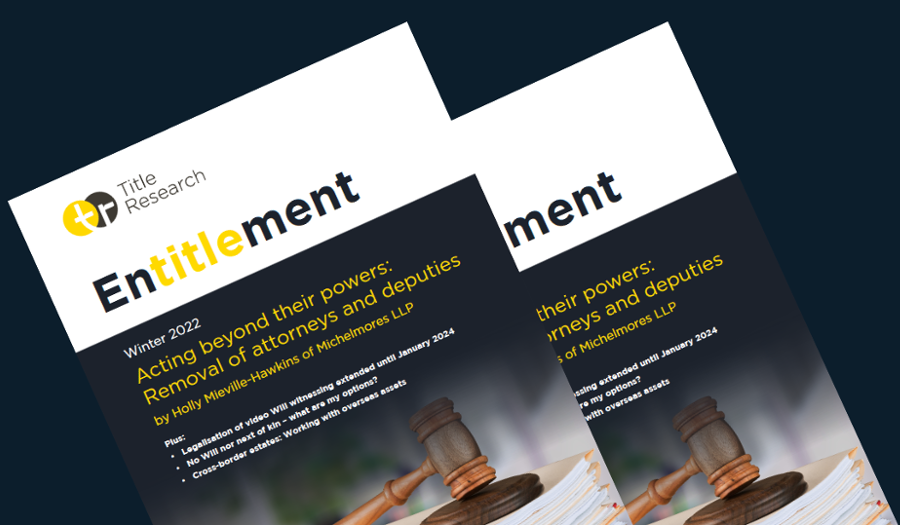 The winter 2022 edition of Title Research's news digest, Entitlement, is now available and features the following articles:
'Acting beyond their powers: Removal of attorneys and deputies'. Holly Mieville-Hawkins, Senior Associate and Head of Mental Capacity at Michelmores LLP, discusses the warning signs when an attorney or deputy may be acting in a way that is in breach of their duties. She also covers the standards they must be held to and how they can be removed.

'Legalisation of video Will witnessing extended until January 2024', an overview of the extended legislation of virtual witnessing, with comments from industry professionals Ian Bond, Michael Culver, Hannah Coton-Smith, and Jade Gani.

'No Will nor next of kin - what are my options?' discusses what steps can be taken when presented with an intestate estate with no known next of kin.

'Cross-border estates: Working with overseas assets', which covers the challenges and best practices when working with foreign assets.


Click here to download your free copy of Entitlement.
Topics: Intestacy, Entitlement, Overseas Assets, Video Will witnessing