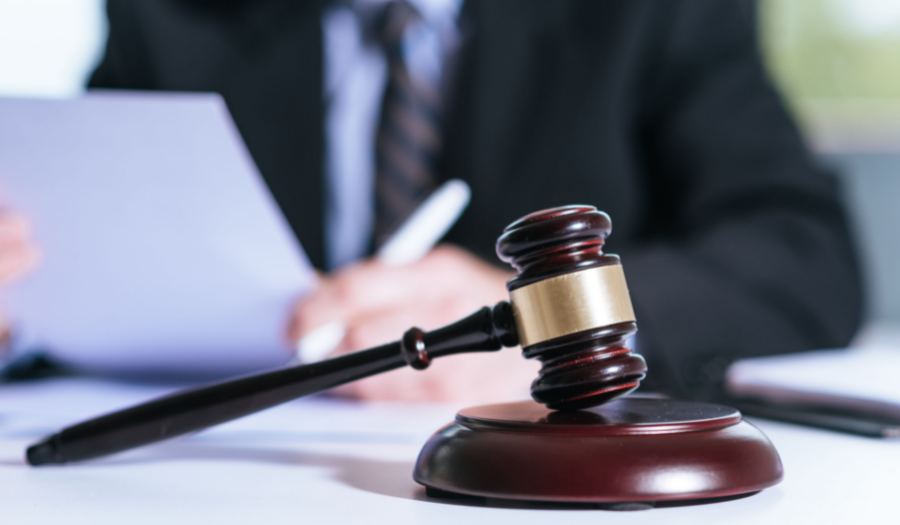 What is a Statutory Will?
A Statutory Will is a Will written on the behalf of an individual who has lost the capacity to make it themselves. A person may be unable to create their own Will due to serious brain injury or illness (such as dementia) that has resulted in them lacking the capacity to understand the process. This includes a lack of understanding of the meaning of making or changing a Will; the value of their assets; what property they own; and how their Will may affect their family and friends. A Statutory Will application must regard the individual's best interest by considering their beliefs, personal values, and how their Will would be made if they had capacity to do it themselves.
When can a Statutory Will be made?
A Statutory Will may not be necessary for every individual who has lost capacity; someone may have made their Will prior to losing capacity, and this may not have changed since that time. However, a Statutory Will should be considered if:
A property has been left as a specific legacy and must be sold prior to the person's death

The estate has changed in value

The person is a young adult without an existing Will

The existing Will names pre-deceased beneficiaries

The existing Will makes no provision for unexpected events

A beneficiary under another existing Will has already received substantial gifts
The main aim of making a Statutory Will is to avoid intestacy and Will disputes.
What is the process involved in applying for a Statutory Will?
A Statutory Will application must be made to the Court of Protection. This application involves submitting:
An application form (COP1)

A witness statement (COP24)

An information form (COP1C)

An assessment of capacity form (COP3)
All of these and any necessary payment must be sent to the Court of Protection along with supporting documents, including:
A copy of the current Will/any codicils (if applicable)

A copy of the proposed new Will

A copy of any deputyship order

Details of the Personal Representatives (if named in the Will)

The individual's family tree

The person's address and details of their living situation (e.g. care home, hospital, etc.)
The application must give evidence that the individual lacks capacity, that their wishes are being honoured in the Will, and that all of the person's assets are being accounted for.
How is a Statutory Will executed?
Once the application has been received, the Court of Protection will send a letter to confirm this. They will subsequently let you know whether the application has been approved or rejected, whether more information is required, or whether a hearing will be held to gather more details. A Statutory Will is executed in the same way as a normal Will, except that the person authorised to make it must sign twice, in their name and in the name of the person who the Will is being made for.
The Statutory Will must then be sent to court for sealing. The usual confidentiality provisions apply during the individual's lifetime; the Will cannot be disclosed without the authority of the court until the person has died.
Are there risks involved with making a Statutory Will?
One thing to consider is that a deputy may be acting partly in self-interest. Deputyship terminates upon death and the Solicitor ceases authority to act unless they are named in the Will as Executor. Therefore, whether it is a Solicitor or someone else, the Personal Representative should be identified in the Will in order to ensure a smooth transition upon death into estate administration; this is especially important if the person is unwell or elderly, as there is a risk that death could occur during research.
Also, the content of the Will depends on each individual case. The deputy and the court must consider the individual's wishes/likely wishes and act in the person's best interest, as previously mentioned. If beneficiaries are named that do not align with the individual's wishes, such as a family member who they were not on good terms with, this could lead to later disputes.
A Will search is advisory before applying for a Statutory Will; even if the deputy believes that there is no Will, this can help avoid any issues once the person passes away.
When should I involve a genealogist?
A genealogist may be required if the court orders that the next of kin must be served notice. In some instances, the next of kin are not known or are not close family; a genealogist can be instructed to research the family tree and identify those who would be entitled under the rules of intestacy. Additionally, they can locate any unknown persons named in the Will.
How can an expert genealogist help?
An expert genealogist should be able to identify all next of kin with minimal information, such as a name and date of birth. They can then reconstruct or verify a complete family tree.
As the next of kin will likely need contacting, discretion is vital. An expert genealogist should contact next of kin without mentioning benefit or loss of benefit and confirm their identity as an entitled person. They can be briefed that a notification process is underway for legal purposes only.
Who should be told about a Statutory Will?
Deputies should inform anyone named in a pre-existing Will who is affected financially, such as those who would previously have benefited but now will not. They should also make aware anyone named in the new Will, anyone who would benefit under intestacy but is not named, and the official Solicitor.
However, depending on the size of the family and personal relationships, it's not always necessary to inform all next of kin; this is up to the court's discretion. It is also worth considering that located kin have been known to object against the creation of a Statutory Will, but they would need a strong argument in order for the court to rule in their favour.
Title Research always treats Statutory Will research as an intestacy with our usual methodologies. It is not always as easy to obtain information for Statutory Will research in overseas jurisdictions as it is in intestacy cases.
Statutory Will case study
Our client was acting for Mr B, who had assets worth over £500,000. They wished to put in place a Statutory Will and honour the charities that Mr B had supported during his lifetime. Mr B had no known next of kin, but the court required a family tree to be produced. Watch the video below to learn the next steps we had to take to get Mr B's Statutory Will approved:
Title Research is an expert in genealogical research. If you would like to discuss how Title Research can help you during the process of making a Statutory Will, call our Client Services Team on 0345 87 27 600 or fill in the form below.
Topics: Genealogical research, Wills, Statutory Wills