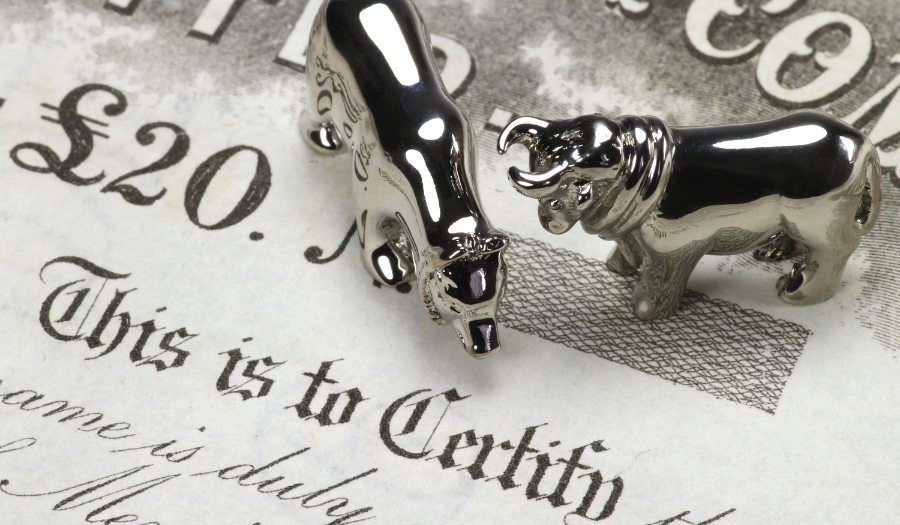 When administering estates on behalf of their clients, Solicitors and legal professionals may have to sell or transfer shareholdings, which can become complicated when the share certificate cannot be located.
This blog will provide an overview of how you can go about recovering/replacing a lost share certificate and the services that can help simplify the process.


Replacing a lost share certificate
When dealing with an estate that includes shares without a certificate, a new one can be requested from the registrars of the company (if known). However, they may impose conditions before granting you with a replacement certificate. For example, a Deed of Indemnity will be required to prove the shares were in fact owned by the Deceased at their date of death. Additionally, there will likely be a fee for obtaining a replacement. When contacting the registrars, there will be forms to complete, and they will also need a copy of the Grant of Probate (if obtained).
However, if there is no paperwork or information about which company the shares were with, but the Personal Representative is aware that they existed, specialist services may be required. Probate specialists such as Title Research have access to asset searches that can help you value, verify, and locate the shares and share certificates. We work as quickly as possible to ensure you can proceed with the estate administration process efficiently.


How much does it cost to replace a lost share certificate?
If contacting the share registrar to request a replacement certificate, you will likely be asked to pay an indemnity fee. This is based on the value of the shares and is payable for each individual shareholding.
In some instances, you may be able to proceed with selling the shares without the certificate – this is not the case if they are being transferred. If the Personal Representative has instructed you to sell the shares and a certificate is not required, registrars may charge a fee which will be deducted from the proceeds of the sale. They may also charge an additional administration fee. Again, this cost is dependent on the shareholding values.


How do I trace old shares?
As previously stated, if the company with which the shares are held is known, they can be contacted to trace lost shareholdings and share certificates. The three main share registrars in the UK are Link, Equinity, and ComputerShare. However, it may prove difficult to track down this information if there is no documentation readily available. Personal Representatives and legal professionals should not leave any known/suspected shares unattended, though; there are around £3 billion of unclaimed shares and dividends in the UK.
It is the duty of Executors and Administrators to maximise the estate value for the beneficiaries, and this includes dealing with known, unclaimed, or lost assets. Whilst you could embark upon the time-consuming task of contacting all relevant institutions and companies, you can also use a professional asset search service that will include locating shares.
Our Financial Asset & Liability Search service includes 200 financial institutions and more than 350 databases. This service costs £185 +VAT and can help you locate old shares when the company name(s) are unknown. As well as identifying shareholdings, the search looks for:
Banks and building societies

Personal pensions

Investments

Life assurance

And more
By providing you with in-depth and reliable information on the Deceased's shares and other assets, you can reduce the risk of a loss to the estate and acquire the necessary details to proceed with contacting the correct share registrar.


How can I find out if the share certificates are still valid?
In most cases, share certificates will remain valid until the shareholdings are sold or transferred. However, if the company merges or sells, the certificates may become invalid. If the company is known, the relevant share registrar can be contacted to check if the Deceased's share certificates are still valid. Alternatively, a professional provider can verify the shares in the process of dealing with them.
Here at Title Research, we can verify share certificates as part of our probate research services. For example, we dealt with an estate where we were instructed to transfer 5,000 shares in Keurig Dr Pepper. However, upon investigation, the team noticed that the Deceased had passed away before this company existed. This meant that it was not possible for the shares to be held in this name. Find out what happened next:



Title Research can help with lost share certificates
Title Research has extensive experience in helping Solicitors identify, sell, and transfer shares. If the share certificates are missing, we can advise you on the best approach to replace them, such as filling out forms and paying the missing certificate fee. We can also arrange replacement certificates in scenarios where they are required in order to sell the shares. Our services include:
UK Share Sales: we can guarantee a fast and accurate service when realising assets or selling UK shareholdings on behalf of the Personal Representative. We can usually sell most UK certified shares within 48 hours, allowing you to receive funds into your client account 7-10 days after. If certificates are missing, we can help you take the next steps to proceed.

Probate Research, Valuation, and Verification: we can secure accurate date of death valuations on all public shareholdings and verify whether they form part of the estate, allowing you to submit the correct figures to HMRC. In many cases, we can work with overseas shareholdings. Verification confirms that the shares are ready for sale or transfer; if the certificates are missing, our expert team of specialists will be able to advise the best course of action.
Title Research can navigate the processes involved with dealing with shareholdings, including locating lost certificates, obtaining Federal Transfer Certificates, dealing with North American shares, and much more. We offer a variety of services for UK and overseas shares and other assets to suit your needs.
To find out more, call us on 0345 87 27 600 or fill in the form below and a member of our team will be in touch.
Topics: Repatriating assets, Share Sales, Estate administration