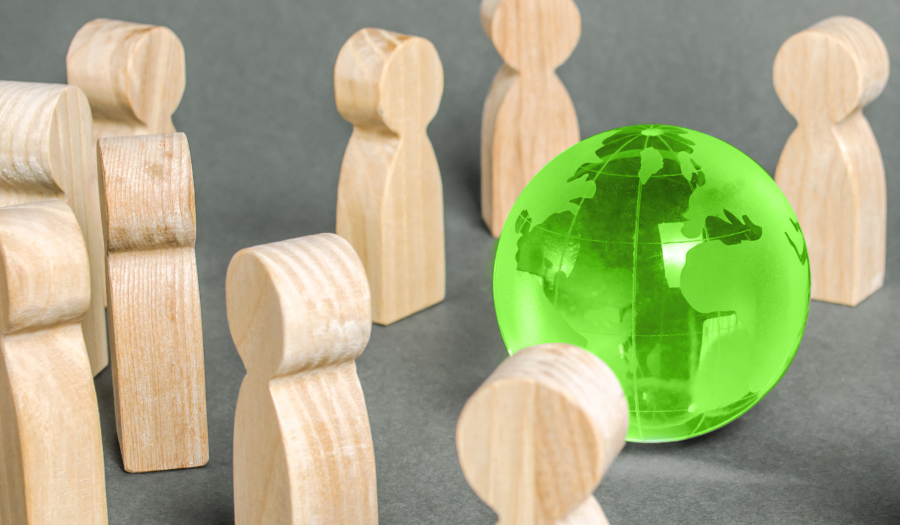 By Sam Jarvis, Case Manager at Title Research
Here at Title Research, probate genealogy takes us around the world. This article will show how we can work to find solutions to the unique challenges associated with researching multi-jurisdictional family trees and locating beneficiaries overseas.
Why did people emigrate overseas?
Whilst most of the estates we deal with relate to individuals domiciled in the UK, as we go back one, two, or even three generations, we often come across relatives who have emigrated and settled overseas. When these people have married, died, and had issue, it is necessary for us to establish all their descendants to ensure that no potential entitlements are missed; missing beneficiaries can increase risk for Personal Representatives, as they are personally liable for any claims against the estate. Read more about locating missing beneficiaries.
This movement of people away from the UK began on a large scale following the Second World War, when swathes of British people emigrated to the Commonwealth nations of Canada, Australia, and New Zealand, as well as to the USA, as the governments offered financial incentives to encourage migrants to fill labour shortages.
In Australia for instance, the 1945 Assisted Passage Migration Scheme encouraged Brits, colloquially known as "Ten Pound Poms", to move to Australia to boost the post-war economy. Since then, Australia has experienced a steady stream of migrants from the UK. Today, approximately 4% of Australia's population are British born.
Learn more about the impact of historical events on genealogical research.


Emigration and overseas research
The main challenge we face is that conventional research methods do not always apply to overseas jurisdictions. In England & Wales, we can access centralised databases that list births, marriages, deaths, and probate records with relative ease. In contrast, documents in other jurisdictions are often held at a localised level with different restrictions and requirements depending on the country or even state. There are huge variations from state to state in the USA; in New York State, records are available strictly for family members only due to local privacy laws, whereas in Nevada, records have been largely digitised online for anyone to access.
In other jurisdictions, the concept of a "certificate" does not even exist in the same way at all, and in these places, we rely on other documents from individuals and registrars to piece together the family tree.
Faced with these restrictions, probate genealogists must find alternative methods of verifying family trees. Sometimes the first step might be to confirm where someone has emigrated to. In this case, we can refer to passenger lists, which provide useful details that may help us identify a family member. Obituaries published online and available in historic newspaper archives are particularly useful because they tell us when and where someone died and often detail their next of kin. Sometimes we can access public records online, but if this is unsuccessful it is sometimes necessary to deploy an on-the-ground researcher to go door to door.
By far the most valuable research method is contacting relatives and gathering their testimony about missing kin overseas; even the seemingly trivial questions about employment, hobbies, or religious affiliation can help us solve the mystery. The objective is to garner a body of evidence from as many sources as possible to allow the Personal Representatives to distribute with confidence or obtain missing beneficiary insurance where necessary.
Over recent years, UK emigration has extended to other nations, as people move away for work or retirement. We are seeing a growing trend of individuals moving to Southeast Asia, in particular. When this arises, we also rely on social media searches in the absence of documentary evidence and readily available record sets.


Immigration and the future of probate genealogy
In a similar way, we are starting to see the impact of inbound migration on probate genealogy. We are being approached more often by clients dealing with the estates of individuals who were born outside of the UK. This is an exciting opportunity for us as we take our research to new horizons.
An interesting trend is the growing need for research in the Caribbean due to the "Windrush Generation'' – who moved to the UK from 1948 to the 1970s – sadly ageing and dying. Many who arrived left their parents, siblings, and extended family back in the Caribbean. This brings challenges to genealogists because the expectations and approaches to record keeping are different. In Jamaica, for example, almost 50% of birth certificates between 1955 and 1989 were registered with the father's name excluded, which leads to challenges when it comes to proving entitlement ahead of distribution. To add to this, comparatively low literacy levels result in inconsistencies in the documentary record which can bring challenges when it comes to verifying the family tree. However, we have recently made breakthroughs and are now able to assist in these cases where previously we would have reached a dead end.
In the future we expect the scope of our research to extend even further as a result of immigration from the Indian subcontinent, immigration from the EU, and the effects of refugee crises. This will be a challenge for us as we develop new strategies to overcome language barriers, cultural differences, and occasionally shifting geographic borders. At Title Research, we are constantly learning how we can find the best solutions for Personal Representatives in these challenging cases.
Overseas bankruptcy searches
If it transpires that a beneficiary resides outside of England and Wales, The Law Society recommends checking their bankruptcy status before distributing any money to them. If a beneficiary is bankrupt, the inheritance must be disclosed and used to pay off outstanding debts before being passed to the beneficiary.
We recommend conducting bankruptcy searches against any beneficiary who is known to be residing overseas. Title Research offers an overseas bankruptcy search service in multiple jurisdictions. We are experienced in carrying out single searches, or multiple searches in different jurisdictions on the same estate. Learn more about our global bankruptcy searches here.
Specialist support for complex estate administration cases
In 2023 alone, Title Research has successfully located over 1,000 heirs in over 30 separate jurisdictions. We have a network of experienced researchers around the world who can help us obtain the necessary documentation and contact heirs. If you are dealing with an estate with beneficiaries overseas, please let us know and we would be happy to assist with this, whether that be for an individual beneficiary or a whole family. As well as our Reconstructing Family Trees and Bankruptcy Search services, we offer:
Get in touch on 0345 87 27 600 or fill in the form below:
Topics: Genealogical research, Family tree reconstruction, Family tree verification, Beneficiaries