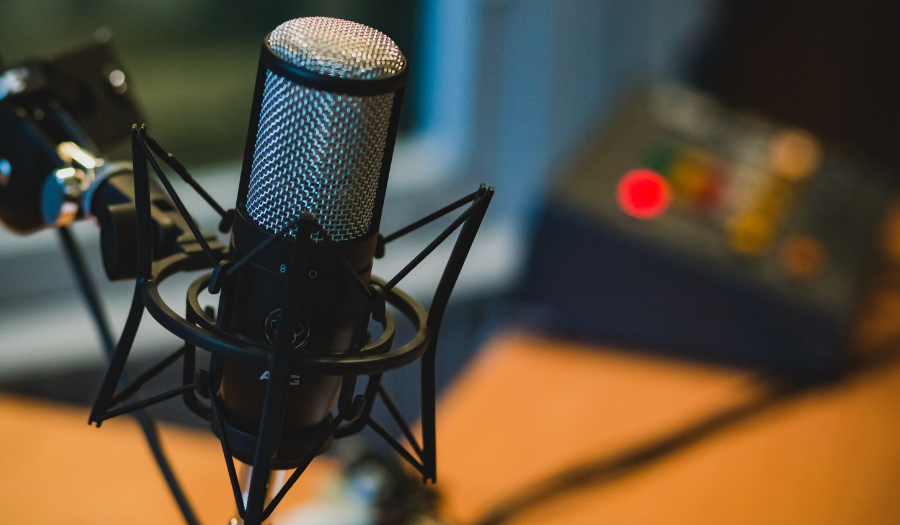 Title Research's Technical Manager, Simon Barber, recently discussed managing the risks posed in estate administration on the Sintons Law podcast. Mike Cattermole and Lauren Fraser from Sintons Law's Wills, Trusts and Probate department joined Simon for an interesting discussion.
The podcast looked at some of the common challenges faced in estate administration and how they can be resolved by Personal Representatives. If an estate is not administered correctly, Personal Representatives could face personal liability or if a professional is involved, they could face a negligence claim. That's why it's important to ensure risks are effectively managed in a timely manner.
Simon, Lauren and Mike discussed the following three challenges: researching family trees, finding missing beneficiaries and dealing with overseas assets. For those who haven't had a chance to listen to the podcast, we've conveniently summarised the highlights in this blog post. Read on to find out more about the key issues that Personal Representatives may face when administering an estate.

1. Family tree research
When family tree research is required
Firstly, the podcast discussion turned to when family tree research may be required as it can often be clear who is set to inherit when someone dies. If they leave a valid Will, their estate will go to the beneficiaries as outlined per their wishes. If someone dies without a Will, it is easier to identify who is set to inherit if they have close family, such as a spouse or children. However, if the deceased dies without a Will and they don't have any close family, family tree research may be required to identify the beneficiaries who are entitled to inherit the estate. Simon explained how Title Research is more typically called upon when the class of kin is much more distant for example, identifying the uncles and aunts or their issue.
The process of reconstructing a family tree and identifying the beneficiaries
When asked about the process, Simon went on to explain how Title Research can typically start to undertake research from just a death certificate. He explained the investigative approach of documenting the births and marriages of each family line to identify the entitled beneficiaries, as per the relevant rules of intestacy.
An interesting example
Mike asked Simon whether Title Research had come across any interesting cases where family tree reconstruction was required. Simon told this story…
A solicitor based in Yorkshire was dealing with an intestacy and instructed Title Research to locate the next of kin believed to be the deceased's niece and nephew. The deceased was born in Poland so we started our research by searching for records in Poland. Here, we discovered that the deceased man married a Polish bride and then served in the Polish home army during World War II. After not returning to Poland after the war, he was presumed dead leaving his bride to mourn. In reality, he settled in the UK and later remarried to an English woman. He had never filed for a divorce from his first Polish wife so they were legally still married. Therefore, under the English rules of intestacy, his Polish wife inherited his entire estate.
Relationships are not always as they seem
On the podcast, the trio discussed how important it is to question the family information that is presented to you as family relationships are not always as they seem. Simon shared how Personal Representatives often come close to misdistribution. Therefore, it's important to ask the right questions as sometimes information can be unintentionally withheld. For example, if two sisters who've lost a brother are asked if they have any other siblings, they're likely to say no. However, if you ask them whether their parents had any other children, they're more likely to divulge that they had a son who passed away. The deceased son could have children who would be due to inherit.
Title Research's FamilyChecker™ service allows solicitors to check if the family tree they've been presented with is correct. This can flag up any missing or previously unknown relatives and therefore, protects Personal Representatives from incorrectly distributing an estate.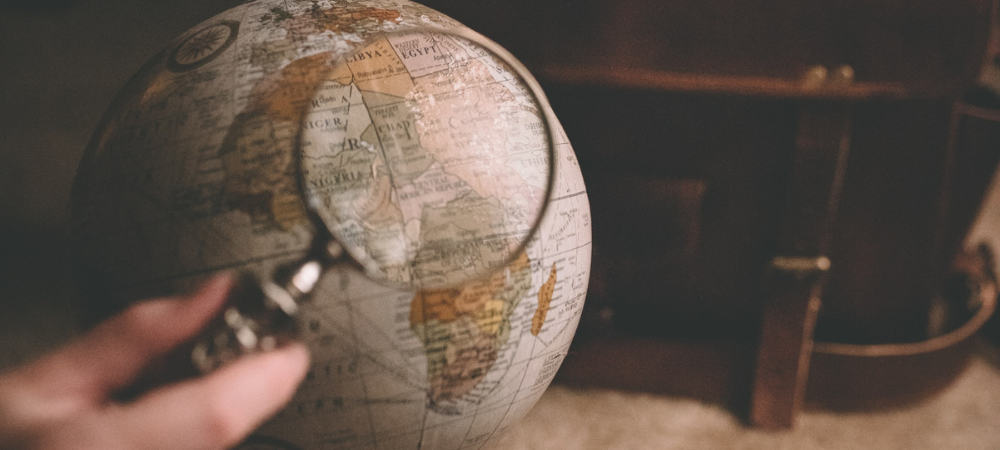 2. Tracing missing beneficiaries
Mike shared how they often get approached by Executors who have found a Will but they don't know how to locate a named beneficiary. People lose touch and divisions occur so missing beneficiaries can be a challenge for Personal Representatives, especially if a Will was made some time ago.
First steps for finding missing beneficiaries
Simon shared how Personal Representatives can try the following tactics:
Write to the address stated in the Will.

If it's an unusual name, try searching online via search engines and social media.

Employ an experienced genealogy firm, like Title Research, to search for the missing beneficiary. It's usually quicker and more efficient to instruct a professional. If you have their first name, last name and a previous address, we can usually find the missing beneficiary through searching electoral rolls, consumer databases and credit databases. If you know their date of birth too, it should make the search easier.
Locating beneficiaries all over the world
Today, people are moving around more and emigrating. Lauren asked Simon how this extra challenge has impacted locating beneficiaries. Simon shared how we've located missing people in countries you'd expect such as Canada, Australia and America, as well as more unusual countries like the Philippines, Thailand and Swaziland. Title Research can locate people in most areas of the world but there are some countries where the work is almost impossible. For example, North Korea and Afghanistan. Simon shares how we have a network of on-the-ground researchers available to assist, as local language fluency and knowledge will often be required.
Case study: Schindler's list
Lauren asked if Simon had any other interesting stories where we've found beneficiaries. Simon shared this case where a historical event impacted our research…
The deceased died intestate and was born in Eastern Poland around 1911. We were instructed to look for her uncles and aunts (and their issue). However, they were a Jewish family and we're all aware of the horrors of World War II which often present themselves in our research. In this case, we found that some members of the family had perished at Auschwitz. Although it was quite a big family where we would have expected to see around 30-40 beneficiaries, we only found seven surviving beneficiaries in total. We located two beneficiaries in America who had survived because they were working for Oskar Schindler. We even found that they appeared on Schindler's list.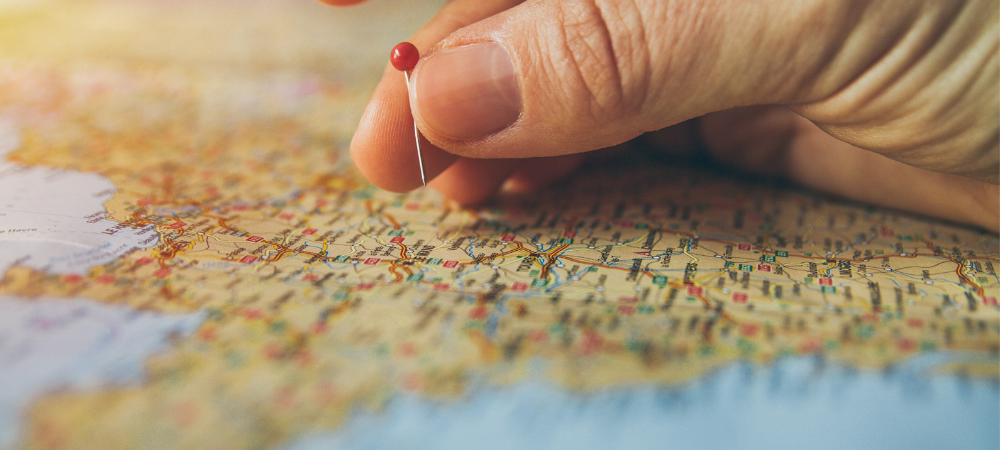 3. Dealing with overseas assets
Mike raised how it's becoming more common for overseas assets (such as property, money in foreign bank accounts and foreign shareholdings) to make up part of an estate. Simon shared how factors such as UK companies being taken over by foreign companies. For example, Cadbury is no longer a British business and was taken over by a US company. Additionally, many people who work for global companies are offered share options as part of their employment and they may be held on stock exchanges outside of the UK.
Simon shared how Title Research can help in the following areas when it comes to dealing with overseas assets:
North America
We are vastly experienced in overseas asset repatriation, especially in North America, where navigating the processes can be quite challenging when you're not familiar with them.
For example, you're dealing with a substantial US portfolio and it's worth over $60,000, you will require a Federal Transfer Certificate (FTC). A FTC confirms that Inheritance Tax has been paid in the UK, so tax is not owed to the Internal Revenue Service (IRS) in the US. There's a lot of work required to prove this and it can be a long process. Additionally, the IRS is currently experiencing severe delays which can slow things down further, and as of August 2019, it takes around 18 months to get tax clearance from the US. The delays were impacted by the US government shutdown that occurred from December 2018 to January 2019.
Assets held outside the UK
We can also help sell or transfer assets in many other jurisdictions around the world. We commonly conduct work in Hong Kong, Malaysia and Australia, where you must reseal a UK Grant of Probate (Confirmation in Scotland) before you can deal with the assets. We are also frequently instructed to help with assets held in Jersey, Guernsey and the Isle of Man. In these countries, you need to apply for a new Grant for the relevant asset(s).


Listen to the full podcast:
If you'd like to find out more about how Title Research can help you overcome challenges in estate administration, call our Client Services Team on 0345 87 27 600 or click here to get in touch.
Topics: Estate administration, Missing Beneficiaries, Risk management, Podcast