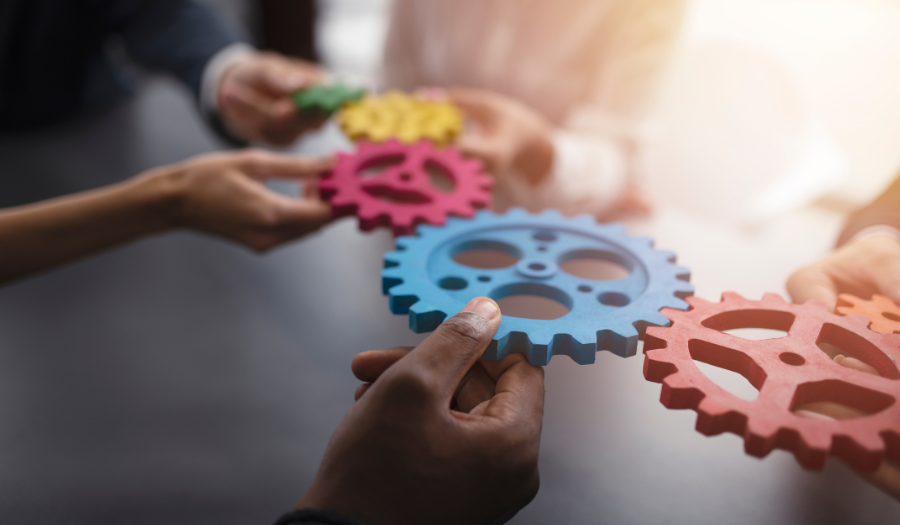 Due to the various complications that can arise during the estate administration process, legal professionals often outsource the more complex tasks to a specialist. Not only can this free up the busy work schedules of Solicitors and Private Client practitioners, but it can also help speed up the estate administration timeline and mitigate against risk of future disputes later down the line.
This blog will cover some of the common challenges faced by legal professionals during estate administration, tips on how to best advise your clients during the process, the benefits of outsourcing tasks to a specialist provider, and provide some suggestions on how to overcome those challenges.


What are the common challenges faced by legal professionals?
There are common challenges that our professional clients are frequently faced with during the estate administration process. Whilst some may be presented with these challenges more frequently than others, the complexity of these cases may not be something that legal professionals have come across before. Therefore, they may not have developed the experience and expertise in these areas and choose to outsource specialist assistance to overcome the challenges.
Four of the most common challenges experienced by our professional clients include:
Trying to locate missing beneficiaries
This task can often be a challenge for legal professionals when the Deceased's Will is out of date. If a Will hasn't been updated in the years prior to the Testator passing away, the addresses of the beneficiaries named in the Will may no longer be correct. This may result in beneficiaries that are hard to track down, causing long delays to the estate administration process.
To free your important time for other important tasks, Title Research can take on the responsibility of tracing missing beneficiaries on your behalf. Due to our many years of expertise and experience, we can help find a solution quickly, minimise research time, and make sure that distribution can happen as soon as possible.
In the unlikely event that we are unable to trace a missing person, we will help you to obtain Missing Beneficiary Indemnity Insurance. All of our reports are written with insurance in mind. Read more about the different types, costs, and typical requirements for Missing Beneficiary Indemnity Insurance here.
Working out who should inherit under the rules of intestacy
If there is no Will and the estate is intestate, working out who should inherit under the rules of intestacy is not always an easy task. This becomes even more complicated when the next of kin lies in a more distant class. For example, nephews or nieces as opposed to spouse or issue.
As experienced problem solvers, we can support you by either professionally verifying a complete family tree or fully reconstructing one where little or no information is known. Our Family Tree Reconstruction service provides greater insight into family lines and documents all events of birth, marriage, death, divorce, and adoption globally. On the other hand, our Family Tree Verification service provides peace of mind for you and your clients that the Personal Representatives of an estate are protected from future liability.


Repatriating foreign shares or funds back to the UK
In the past ten to fifteen years, there has been a surge of UK estates that include assets held overseas. For example, shares in North America or a bank account held in Hong Kong. Unfortunately, dealing with overseas assets presents many challenges for legal professionals, as every country has different rules, forms, and processes to navigate.
Estates that hold these types of assets require specialist knowledge to repatriate back to the UK. With our extensive network of on-the-ground professionals around the world and knowledge of the pitfalls, risks, and paperwork, we have the proven processes to help verify, transfer, or sell overseas assets on behalf of your clients.
Locating missing documents
Legal professionals often spend a great deal of their time searching for missing documentation. However, if the right searches aren't undertaken and a Will is later located, professionals administering an estate may be held responsible for not conducting a thorough search and any mistakes made during distribution will be their liability.
If instructed to carry out this vital service, Title Research can help establish whether the Deceased left a Will and its location. As part of our Will Search Service, we'll search and place a notification on the Certainty National Will Register as well as contact Solicitors local to the Deceased. In cases where no Will is locatable, we'll also provide a no-obligation quote for Missing Will insurance for further peace of mind.


How best to advise your clients during estate administration
There is a range of providers on the market who offer similar support services. So, how can you best advise your clients when faced with different opinions and quotations?
As the genealogy and people tracing industry is unregulated, it could be helpful to look out for independent accreditations that may be held by the provider. Read our blog to learn more about the unregulated genealogy industry and the pitfalls of amateur genealogy.
It is also worth considering the transparency of the price that you are being quoted. If a fixed fee has been provided, check exactly what is and isn't included in the quotation. For example, if the use of databases is included or if this is considered an additional disbursement. If a time and expense quotation is provided, then ask what the hourly rate is likely to be for the completed project.
An alternative approach to pricing is contingency or commission fees. This is often an attractive approach to lay people, as the fees are often presented in a way that suggests it doesn't cost the estate anything. It's worth calculating the approximate fee that would be paid using a percentage fee and comparing that to an hourly rate or fixed fee quotation.
Here at Title Research, we do not use contingency or commission fees for our tracing missing people and genealogy services. We aim to be as transparent as possible regarding our hourly rates and potential costs for carrying out research projects, which is why we have developed a new approach to quoting.
Title Research's approach to quoting
One of the key factors that is often front of mind when outsourcing specialist work is cost, as it will need to be justified and approved by the Personal Representatives before instruction.
Due to our transparent approach to fees, all our work is included in the agreed fee upon instruction; there won't be any separate added charges for database costs or insurance reports, as complete transparency will be provided from the outset. Determining the likely fees of a project can often be a difficult task, as this will always depend on how large the family is and if individuals have moved overseas.
As a result of this, we've developed an alternative approach to quoting on genealogy cases. In appropriate matters, we now provide a free Research Assessment Report to help provide an accurate assessment of your project. As part of this, where possible and feasible, we may carry out some searches to determine how large one side of the family is if unknown, or perhaps confirm if a believed number of siblings exist. Using this information, we can provide a realistic estimate of the likely fees. Unfortunately, unforeseen events will still happen that may affect costs and timescales; you can rest assured that we will never go above the fee limit without your prior agreement.


Why outsource aspects of estate administration to Title Research?
Quick and efficient processes – our specialists do this type of work every day. They have the processes and expertise in place to help speed up the estate administration timeline, resulting in a quicker distribution for beneficiaries.
Experienced approach – by specialising in certain aspects of estate administration, we can solve problems before they arise. We are proud to have helped Solicitors solve complex estate administration cases for over 50 years.
International reach – due to the rising number of estates that include foreign assets, we've formed trusted contacts and partners around the world to speed up processes.
Overcome complexities – with the ever-increasing complexities in family structures, we can navigate challenges to determine who is set to inherit on intestacy.
Transparent pricing – we strive to be as open and honest about our fees from the outset, which is in no way dependent on the estate value.
Peace of mind – outsourcing the common challenges provides you and your clients with peace of mind that the tasks will be completed efficiently.


At Title Research, we provide trusted genealogical research and asset repatriation services for legal professionals. Everything we do is designed to streamline estate administration, take the effort out of locating the correct people or assets, and mitigate against the risk of future disputes or complications. We can help you at every stage of administering your clients' estates.
If you're interested in finding out more about Title Research's specialist services in both asset repatriation and genealogical research, call our Client Services Team on 0345 87 27 600, email info@titleresearch.com, or fill in the form below.


Topics: Estate administration, Mitigate risk, Legal Services