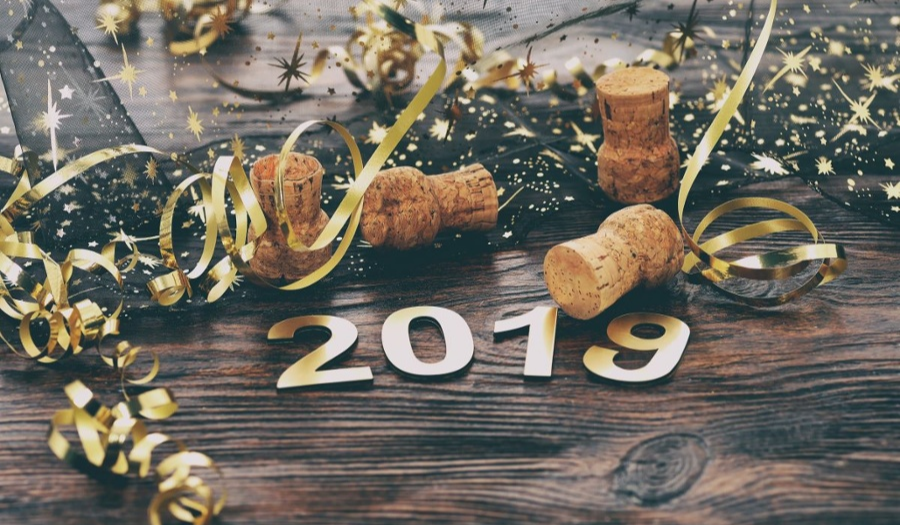 There have been many interesting developments in the legal sector that have hit the headlines in 2019, including the potential for probate fee increases, delays at the Internal Revenue Service (IRS), the introduction of an online probate service for legal professionals, and the Guardianship Act 2017 coming into effect.
As the end of the year is nearly upon us, we're recapping on the biggest legal industry news stories from 2019. Sit back, relax and read all about this year's most popular topics of conversation in this informative blog post.

The Guardianship (Missing Persons) Act 2017 was introduced from the 31st of July 2019 and it came into effect somewhat under the radar. The Act, informally known as Claudia's Law, aims to "provide assistance to applicants, guardians, organisations and courts when dealing with the affairs of missing people."
Before the introduction of the Act, families faced financial and administrative burdens when dealing with the affairs of a missing family member. Families were only able to take over the financial affairs of a missing person if they declared them as dead, as outlined in the Presumption of Death Act 2013.
Missing people include those who have gone missing in the UK or abroad, kidnap and hostage victims and people in prison abroad who are unable to make decisions in regard to their property or financial affairs.
Under the new law, families can now act in the best interests of the person if they have been missing for 90 days or more. Any applications for guardianship must be made to the High Court and if successful, they are overseen by the Office of the Public Guardian.
Read more about the introduction of the Guardianship (Missing Persons) Act 2017.

Throughout the whole of 2019, the Internal Revenue Service (IRS) has been working through a backlog. They've experienced severe delays ever since the five-week US government shutdown that took place from December 2018 to January 2019. The closure lasted 35 days which is the longest US government shutdown in history.
In July 2019, the IRS confirmed that domestic work was dating back to January 2019 and the average call waiting time was two hours. The IRS continues to process correspondence in a date order queue.
Although there have been improvements, delays still remain as the IRS continues to work through their backlog. Before the delays, it typically took around 12 months to obtain federal tax clearance when dealing with US assets in estate administration. However, this timescale appears to have significantly increased due to the delays.

Increases to probate fees were on the horizon
One of the most popular topics of conversation in the legal sector in 2019 has been the potential rise in probate fees. However, on Monday 14th October, the Secretary of State for Justice announced that the proposal to dramatically increase probate fees was withdrawn.
If the changes had come into effect, it would have meant that instead of charging the current fixed fee of £215 for all estates, the fee would vary depending on the value of the deceased's estate before Inheritance Tax. The tiered fees would have started from £250 and could have increased by up to £6,000. Additionally, the current estate value threshold would have been raised from £5,000 to £50,000.
The new charges were intended to generate £185 million a year to fund improvements to the court system but critics argued that the figures did not reflect the administration costs.
Several organisations campaigned against the proposal and as a result, the Secretary of State for Justice, Robert Buckland said: "While fees are necessary to properly fund our world-leading courts system, they must be fair and proportionate. We will withdraw these proposals, and keep the current system while we take a closer look at these court fees as part of our annual wider review."

From October, legal professionals have been able to use an online service to apply for probate in England and Wales. In most cases, professionals can apply online for a Grant of Probate when there's a Will or Letters of Administration upon intestacy.
The online system has been available to members of the public since July 2018 and at the end of June 2019, 93% of users said they were satisfied or very satisfied with the service.
The new system is not expected to speed up the process but it aims to reduce the administrative burden and make it easier to apply. Additionally, the new online service for professionals is expected to reduce the volume of calls to local probate registries as applicants will be able to track their application status online.
Professionals who wish to use the new online service will need to register their organisation and it may take up to three working days for registrations to be approved.

We couldn't write a '2019 in review' blog without talking about the most talked about and potentially most frustrating topic of the year… Brexit. There has been an abundance of uncertainty surrounding what will happen as a result of Brexit and it looks like that ambiguity will continue into 2020.
There has been much speculation about what could happen when the UK exits the EU but nothing has been confirmed. Predictions of how it will impact the legal sector include how it could lead to more complications when dealing with overseas assets and property, as well as how currency exchange rates could fluctuate. We've also seen some companies transferring their UK operations to the EU.
Read about how the ever-looming Brexit could impact the estate administration process.

Updates from Title Research in 2019
At Title Research, we've made several updates this year to help our solicitor clients. We've improved our website, created new useful resources and introduced a currency transfer service.
1. Improved website
In 2019, we've improved both the look and content of our website. We've reduced the complexity of the page making it more appealing for viewers, improved the mobile experience for all viewers, and launched a Resource Hub to host our blogs, webinars and literature. Additionally, we've also included more information to help you solve complications that may arise when administering an estate.
2. New useful resources
This year, we've created numerous useful resources to help you broaden your knowledge on the complexities that can arise in estate administration. Check out our three top resources of 2019:
3. Introduced a currency transfer service with TorFX
We've partnered with award-winning currency broker, TorFX, to power an efficient and seamless currency transfer service. This partnership means we can offer our clients currency transfer solutions that can help mitigate some of the risks faced when making a corporate currency transfer. TorFX and Title Research can now support your practice in the following areas:
Transferring an inheritance to overseas beneficiaries

Repatriating an inheritance from abroad

Transferring funds to/from overseas solicitors' firms

Transferring funds for foreign investments

Repatriating proceeds from overseas sales, including properties, shareholdings and bank accounts
Find out more about how we can assist with currency transfers.
The Tile Research blog endeavours to keep you up-to-date with the biggest news stories in the legal industry.
Click here to subscribe to receive our latest articles straight to your inbox.
Topics: news, industry news